Is there a special floral event that's long been on your bucket list or a garden you've always wanted to visit? Is there a royal estate you wish you could privately tour? Have you become overwhelmed trying to plan your dream garden tour? You've come to the right place!
For over 35 years, Huron Tours & Travel has dedicated ourselves to personalized service and unique itineraries that create fond memories and lifelong friendships.
---
Upcoming Huron Tours & Travel Excursions
Upcoming Huron Tours & Travel Excursions
Please call or email to receive brochures on any of these tours, For any questions: (800) 734.1192, or [email protected]
---
About Huron Tours & Travel
Huron offers high quality exclusive travel packages with specialized itineraries to gardens and world-renowned floral events like The Chelsea Flower Show in London and The Philadelphia Flower Show. Our tailor made tours of the greatest gardens in the world offer unrivaled access and intimate experiences you won't find anywhere else.
Our tours offer excellent value for travelers who enjoy our expert trip planning, the pleasure of traveling with like-minded individuals who share a common interest plus the benefit of having some free time to explore on your own. Huron prides itself on the pleasant surprise of always getting more than you expect, and we have had the pleasure of giving great vacations to thousands of discerning travelers, many of whom have traveled with us on 10, 15, and even 20 different trips!
Huron Tours' history of providing premier bespoke garden tours and our company's continued longevity (and A+ rating from BBB) are more important than ever. We look forward to keeping the tradition of exceptional tours and first class service alive for many years to come.
Join Huron Tours & Travel on an exciting adventure and you'll see firsthand why people travel with us year after year.
Please explore our site for more information.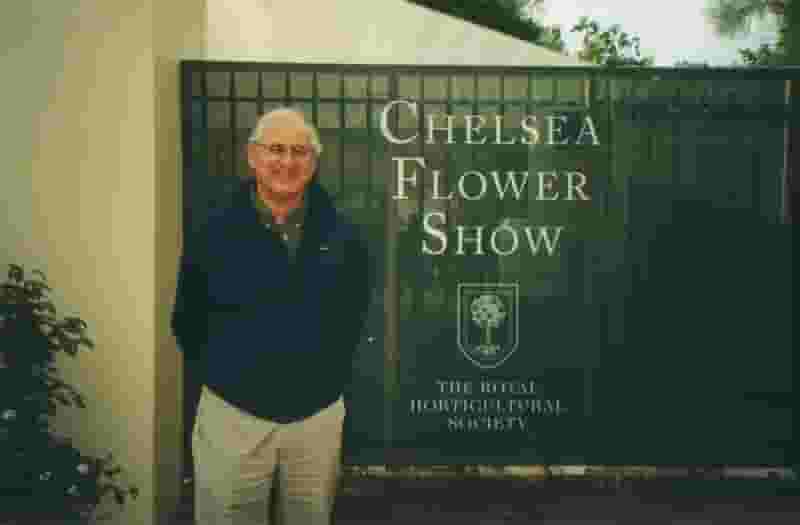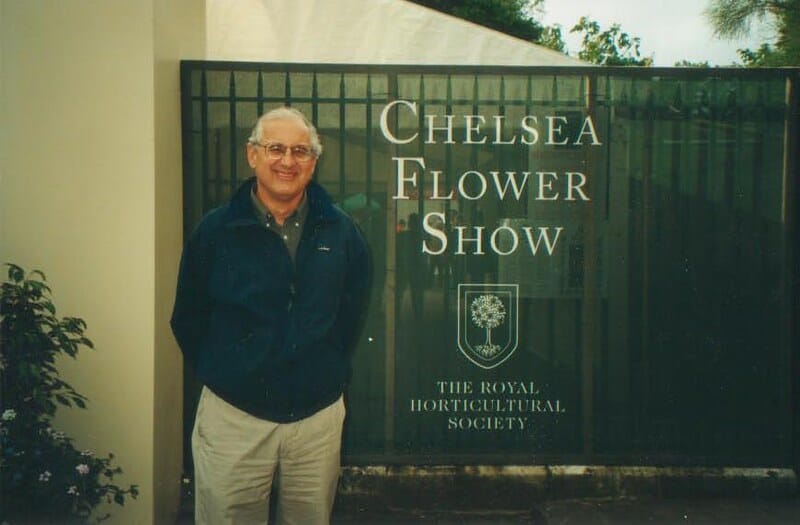 John Sr. at the Chelsea Flower Show in 1996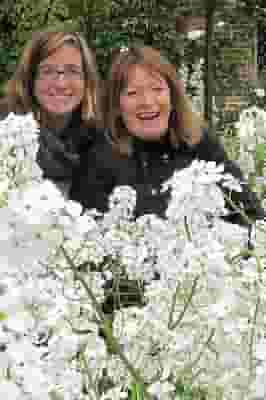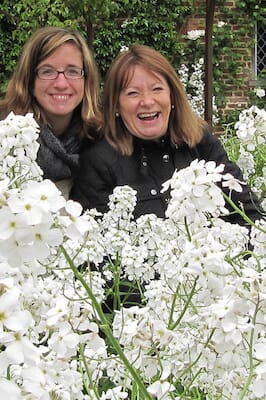 Katie and Valery having a laugh in the White Garden at Sissinghurst 2009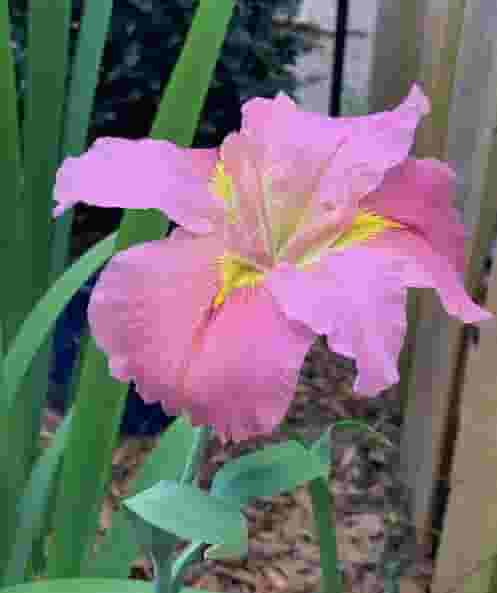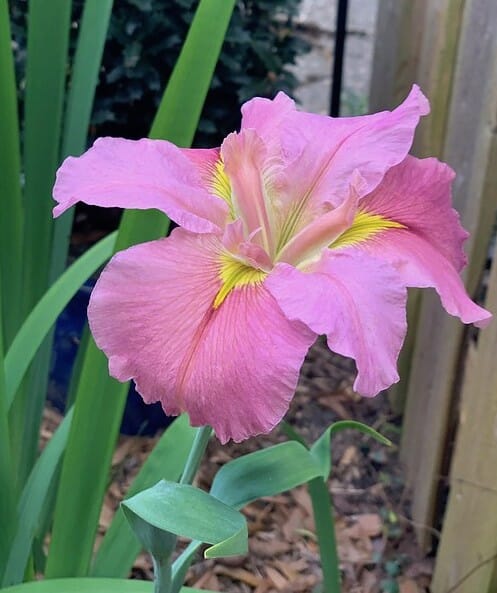 Katie's favorite Iris from our New Orleans garden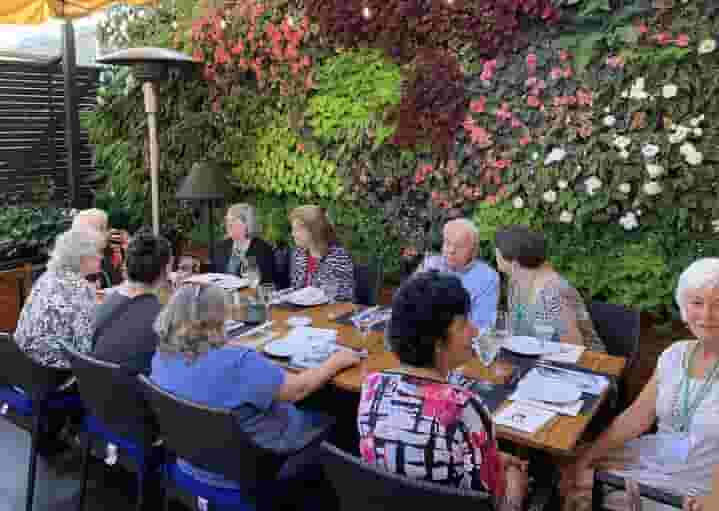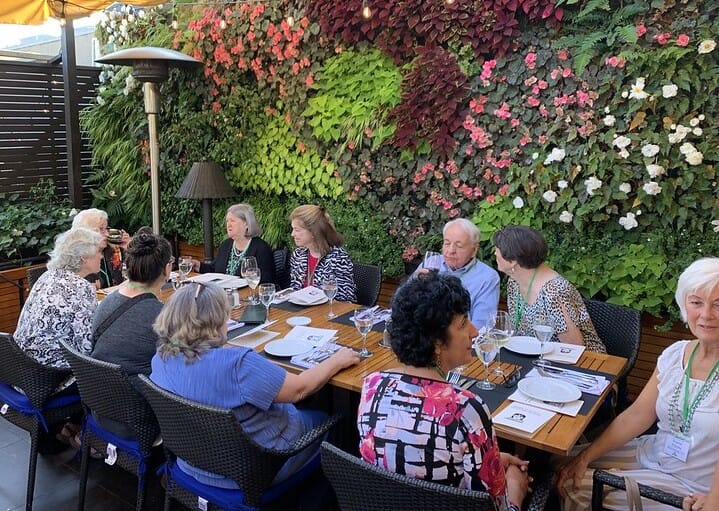 A beautiful night for dinner on the terrace in Vancouver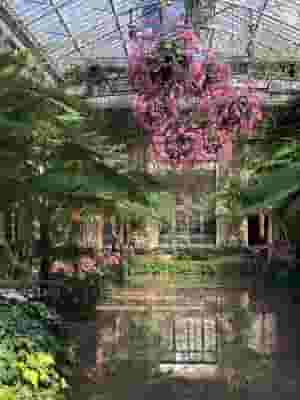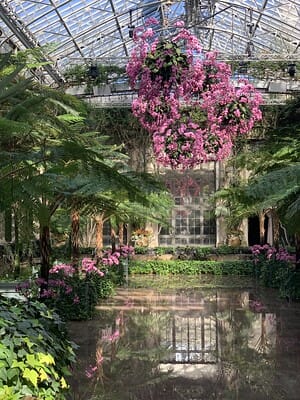 The beauty of Longwood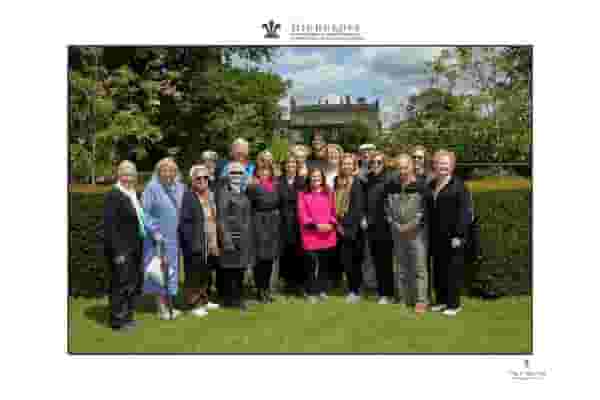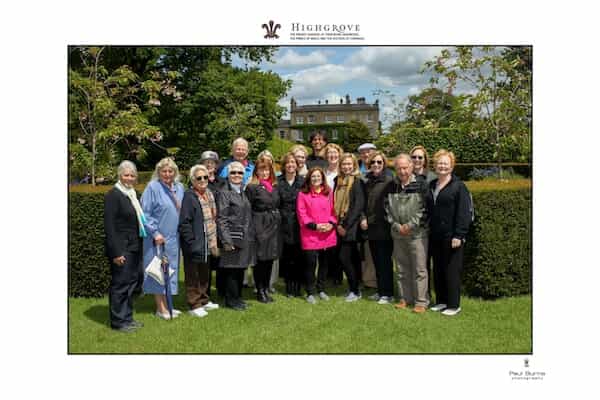 His Royal Highness Prince Charles's official photographer may ask you to strike a pose at Highgrove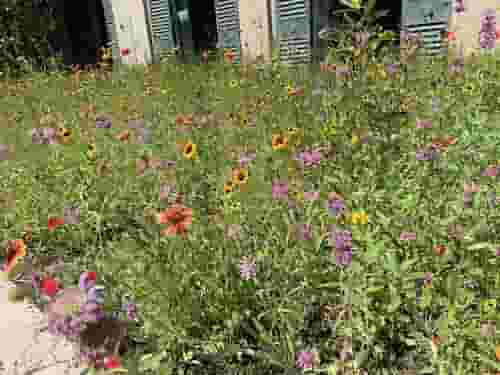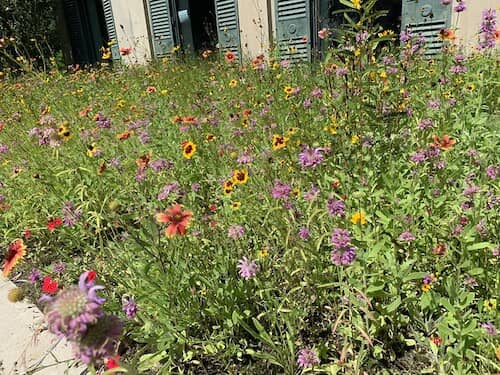 Beautiful summer wildflower garden at Longue Vue House and Gardens in New Orleans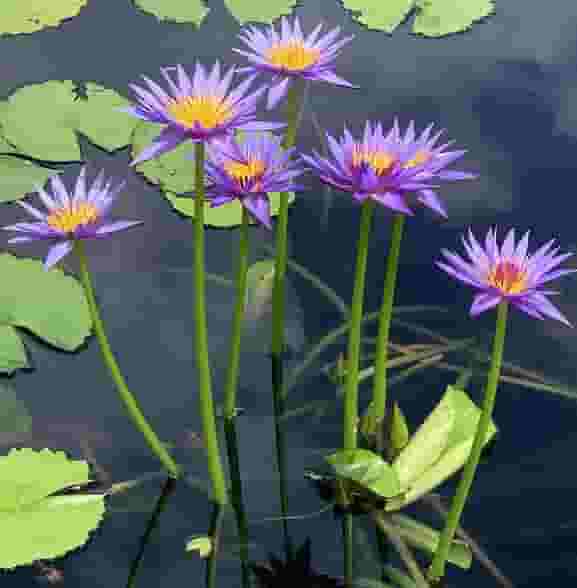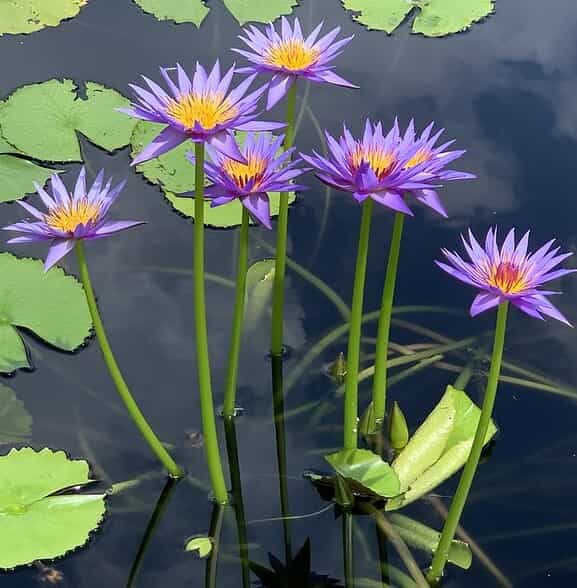 Look at the amazing color of these water lilies at the Botanical Garden in New Orleans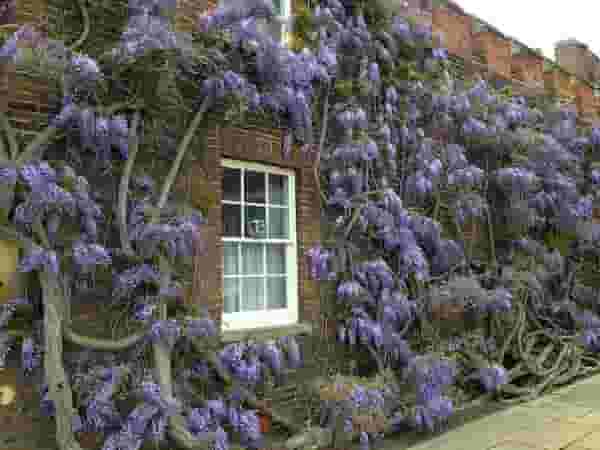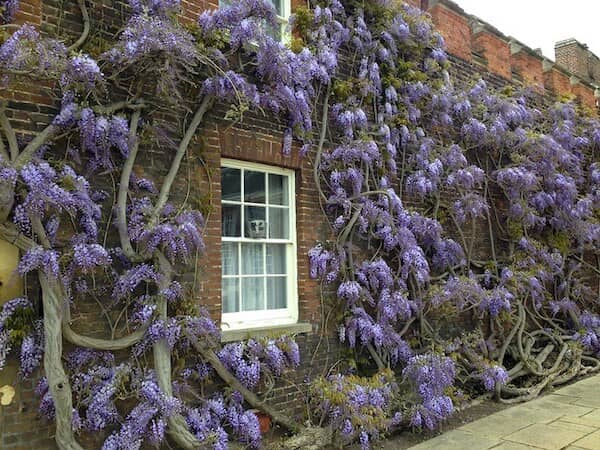 Wisteria at Baliol College in Oxford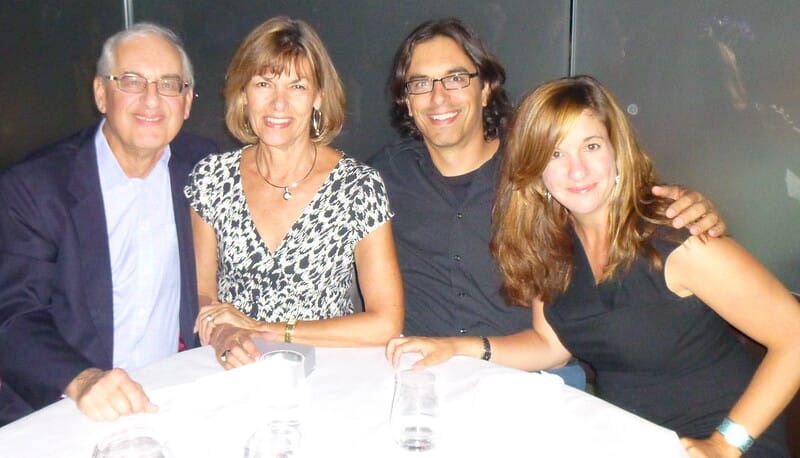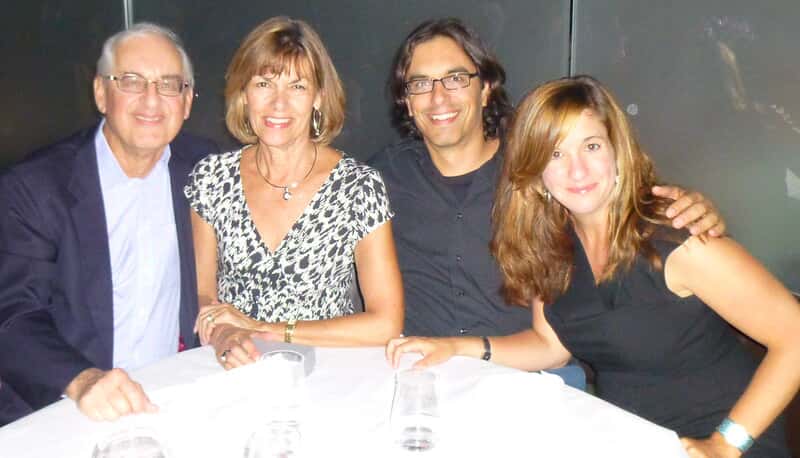 The Best Travel Companions: John Sr. & Jan Kosta in Malta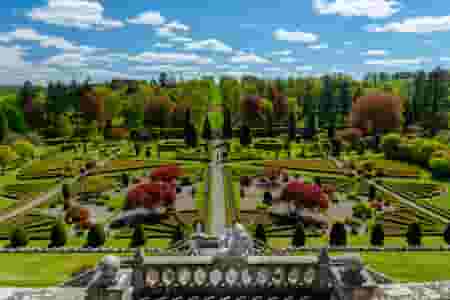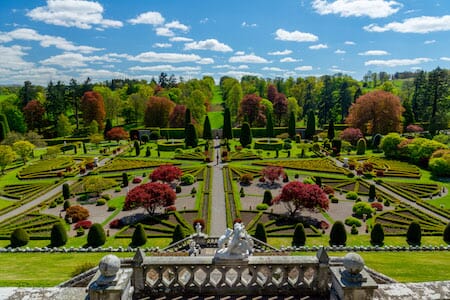 Drummond Castle's superlative terraced gardens in Scotland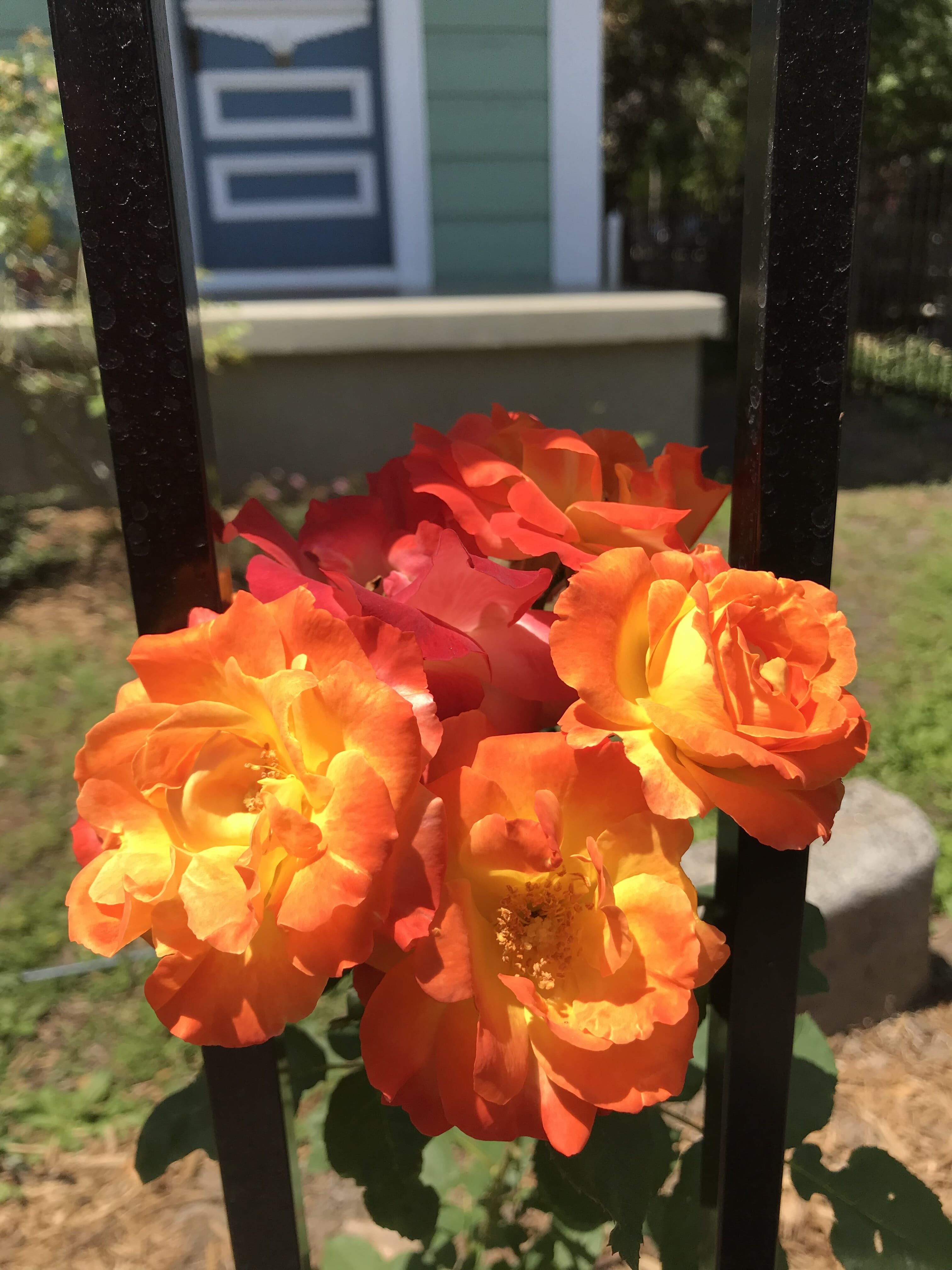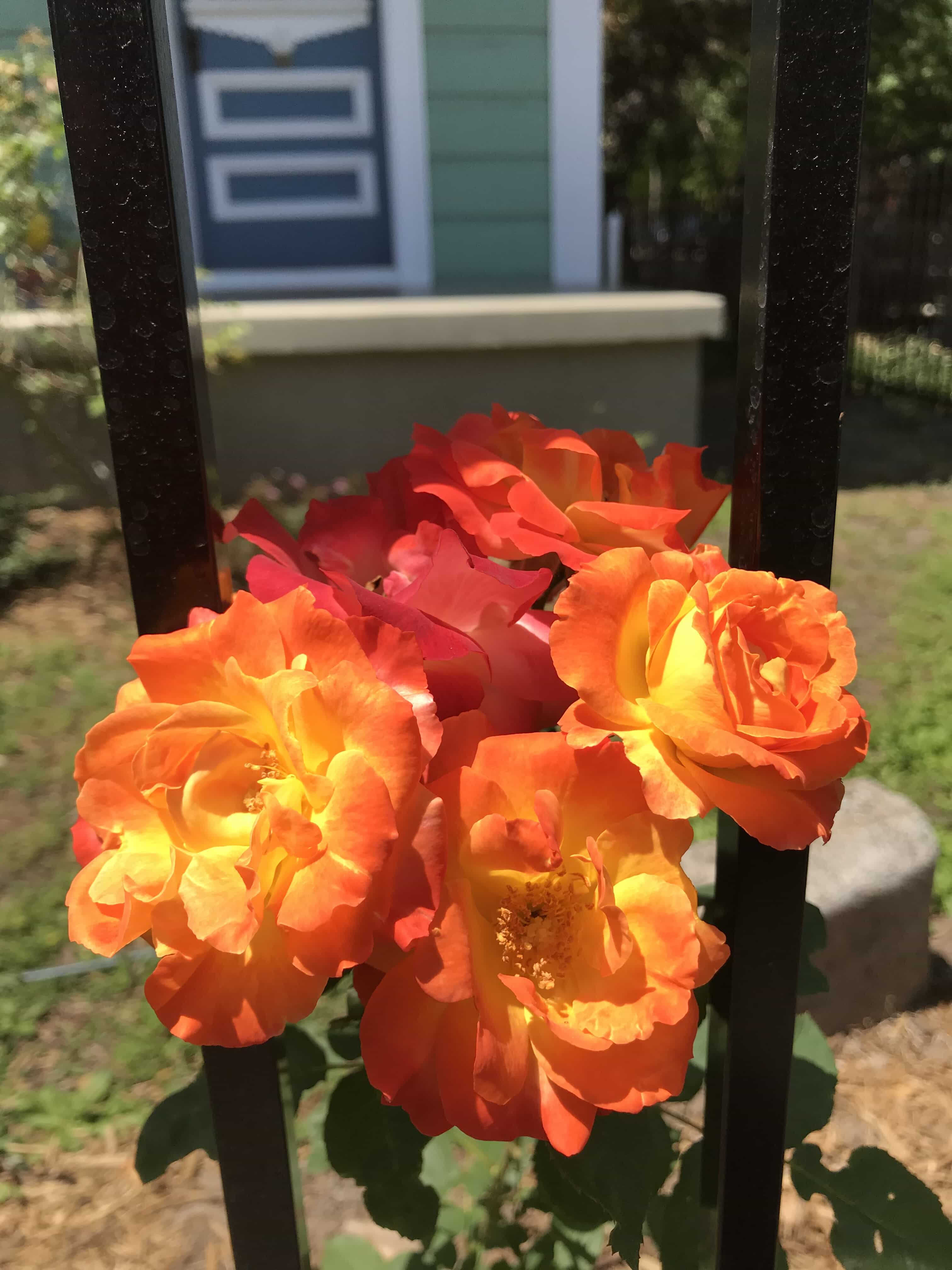 Early summer roses in Katie and John's garden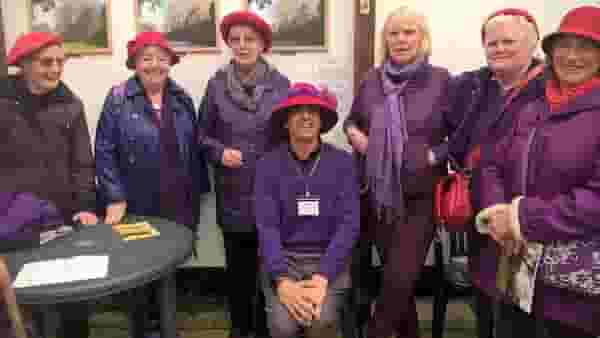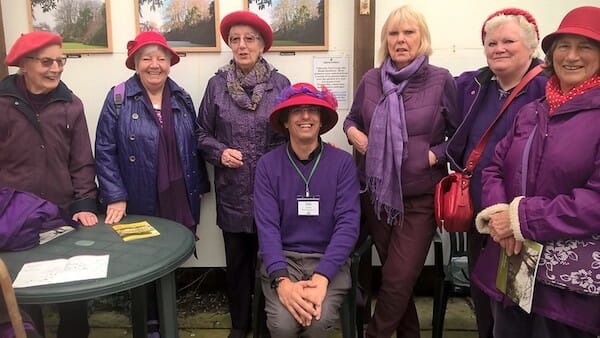 Making friends with the local red hat society in Cornwall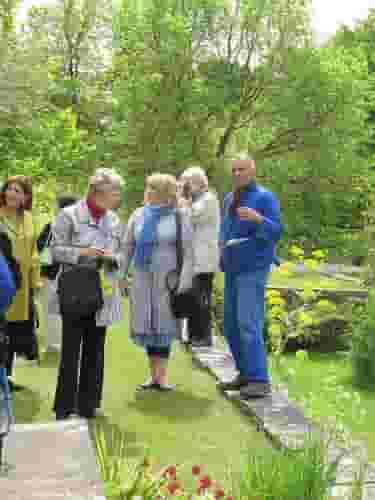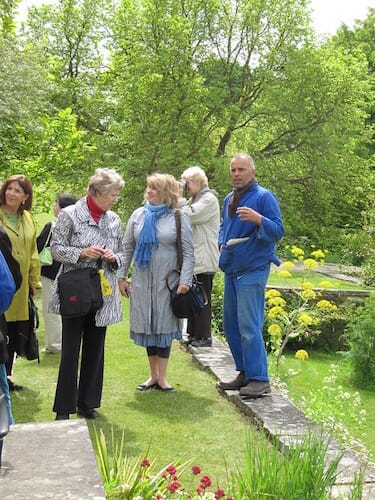 Fergus Garrett of Great Dixter with Huron's English Garden Tour Group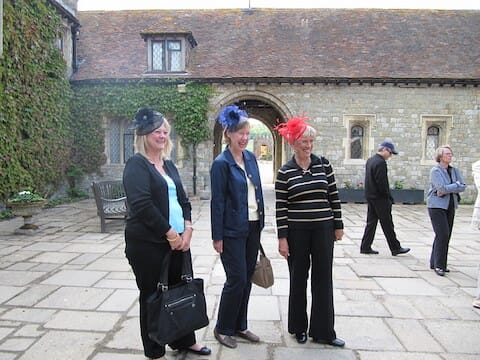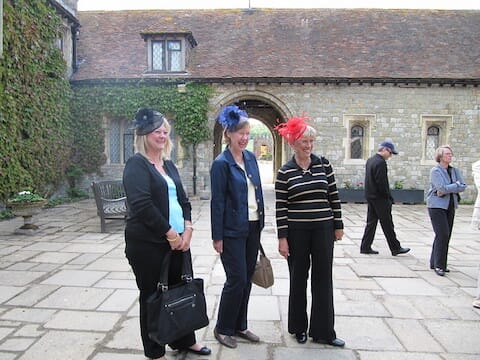 Bedazzling fascinators and all smiles at Eastwell Manor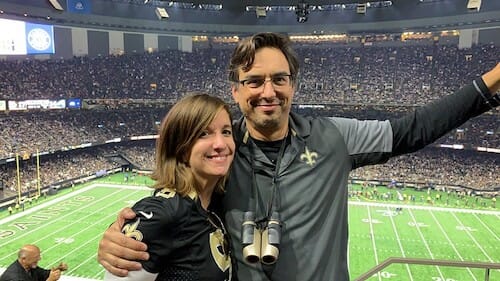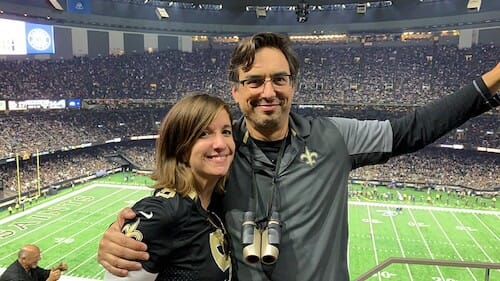 Cheering on the home team!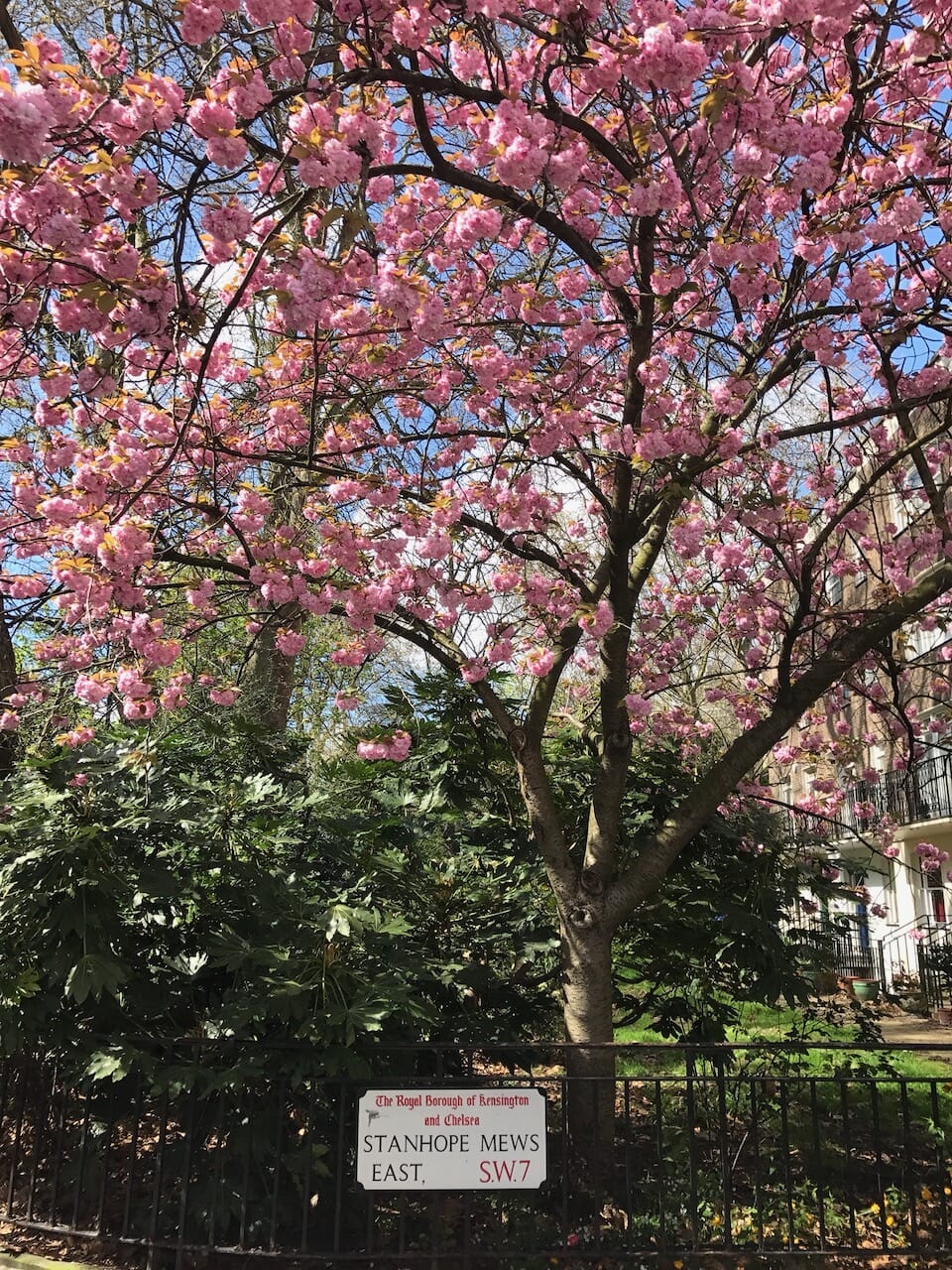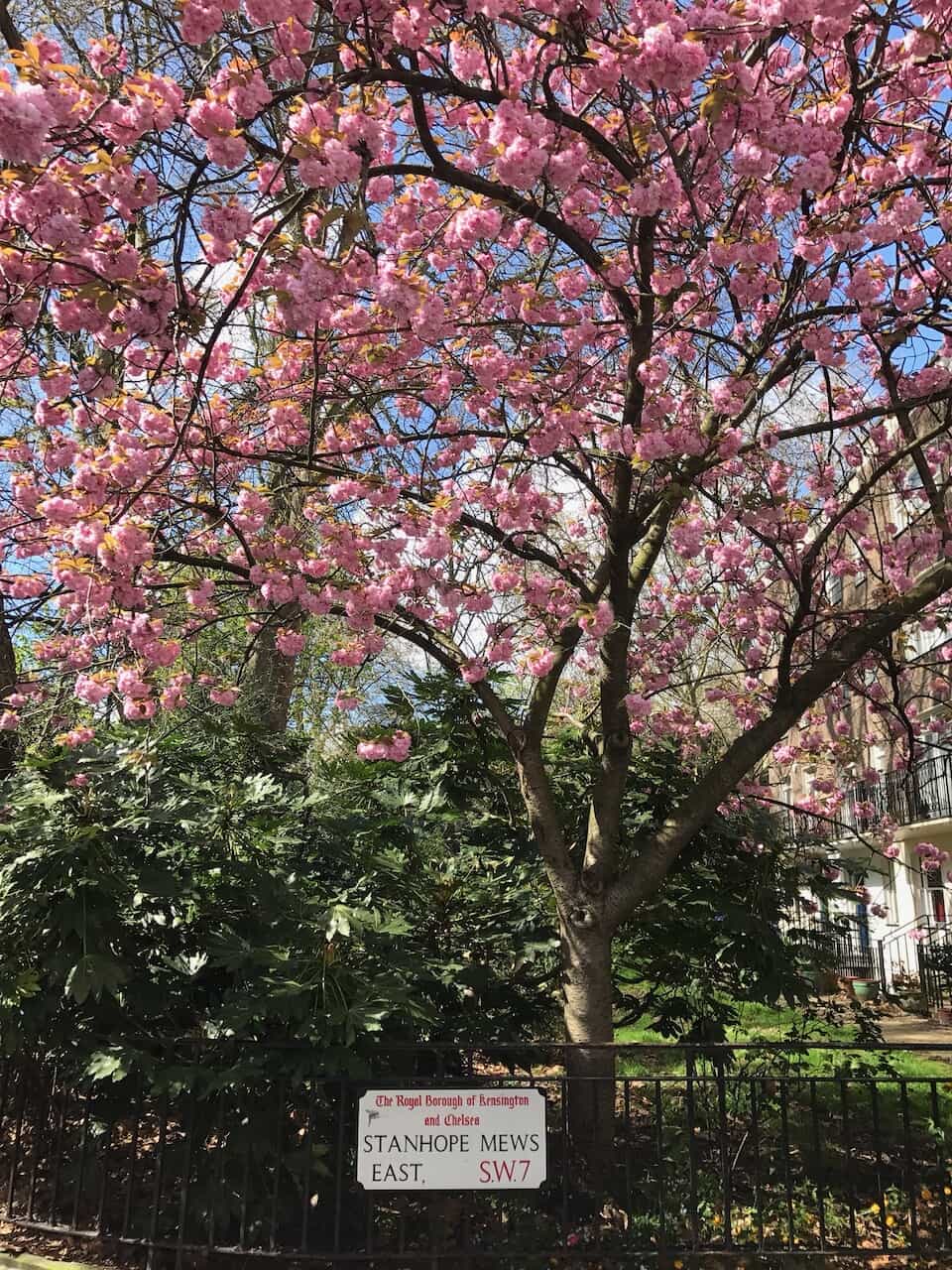 We love spring time in London - walking through the neighborhoods yields many lovely surprises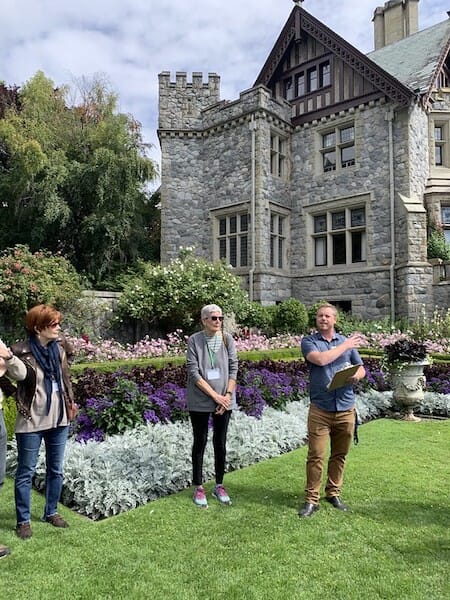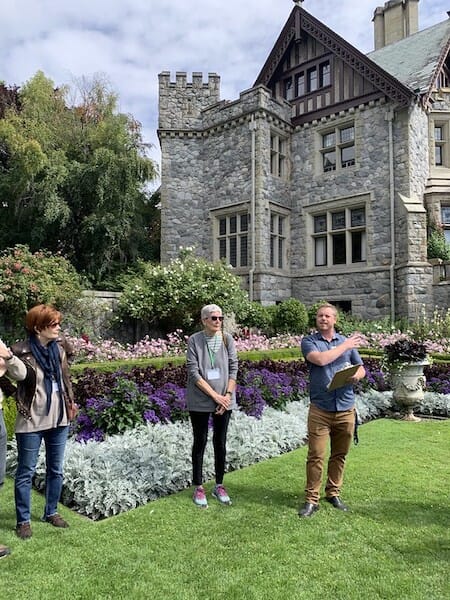 Guided through the Italian garden at Hatley Castle on our PNW garden tour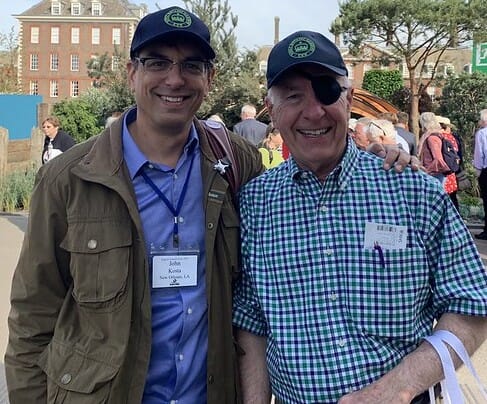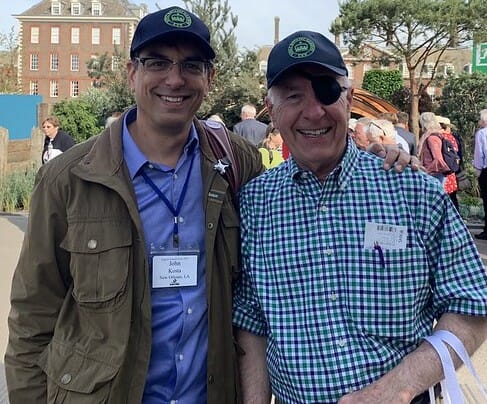 I was very jealous of Jim's Kew garden hat and had to wait a year to get my own!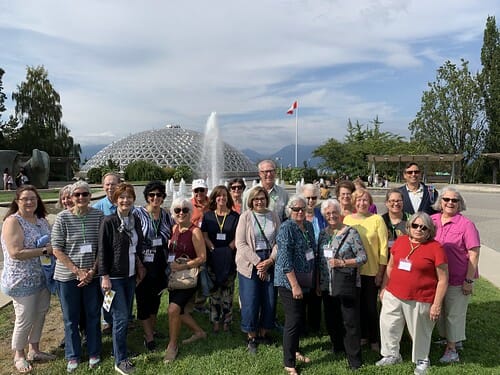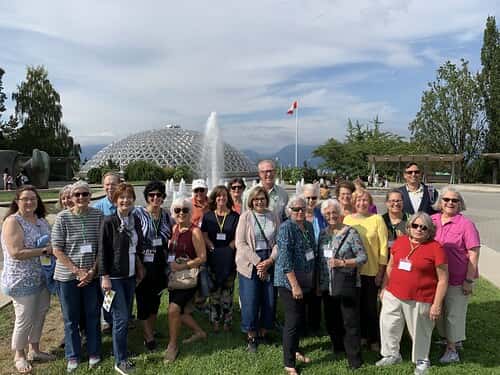 Our 2019 Glorious Gardens of the Pacific Northwest group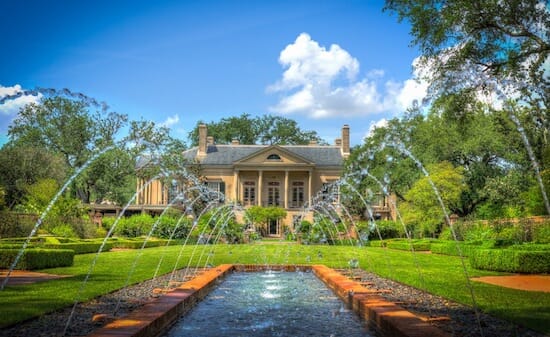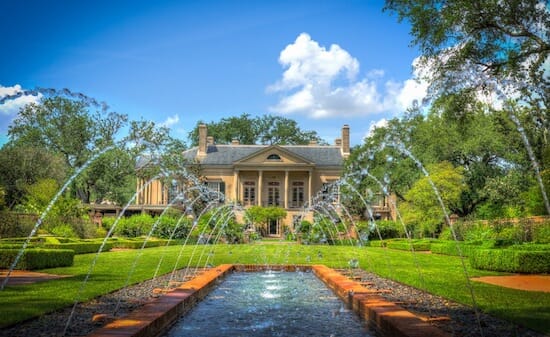 One of Our Favorite Garden Estates in New Orleans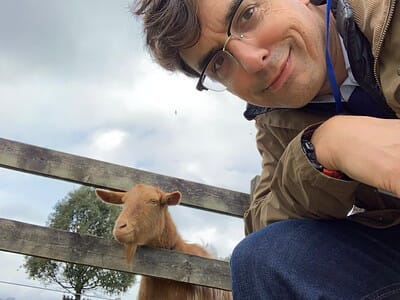 This goat wanted a selfie at the Lost Gardens of Heligan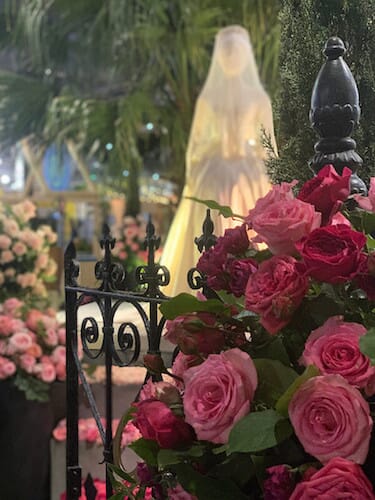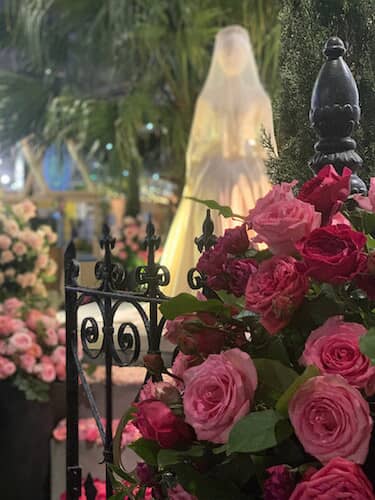 The Philadelphia Flower Show is a fun way to start the garden year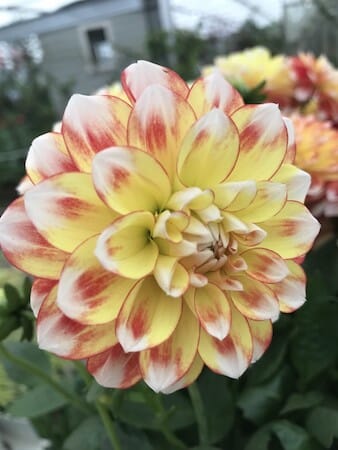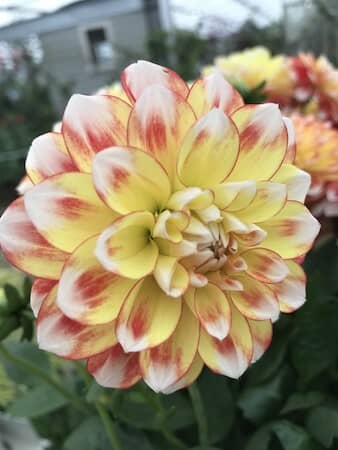 We love a dahlia!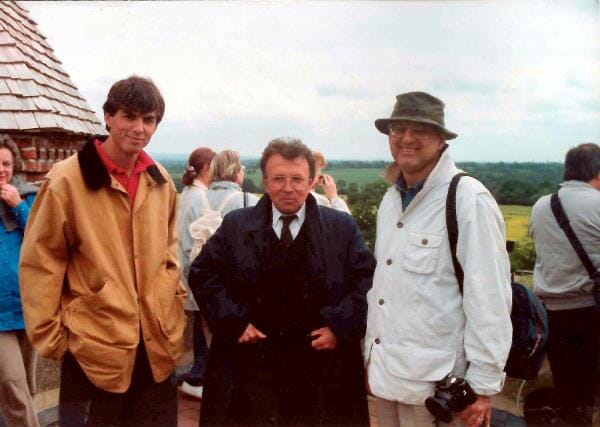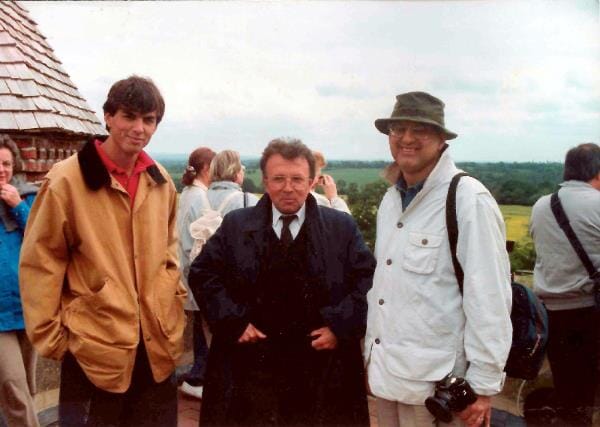 John Jr, a lovely coach driver, and John Sr at Great Dixter in 1994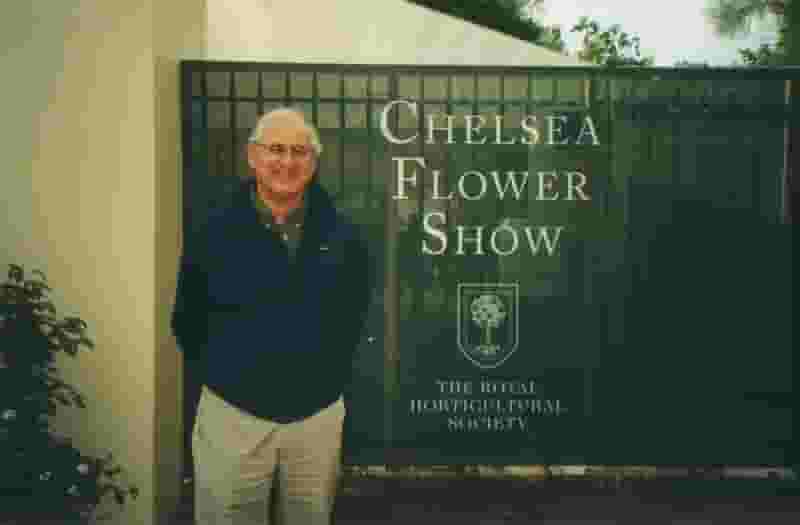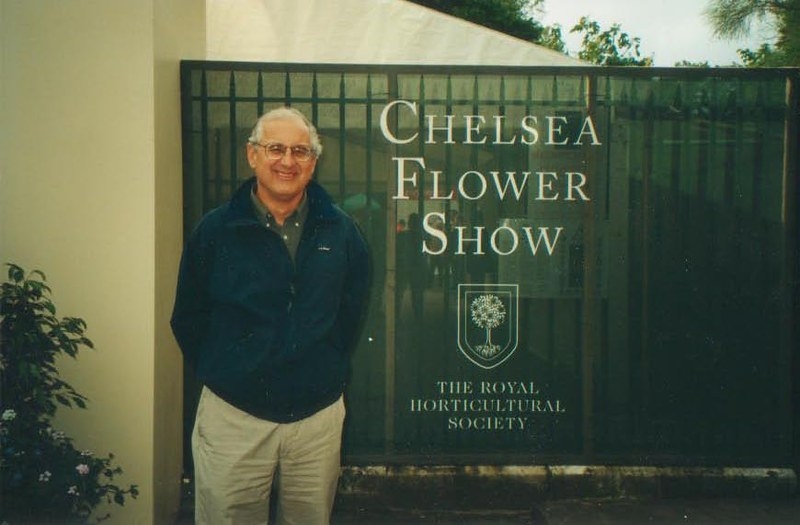 John Sr. at the Chelsea Flower Show in 1996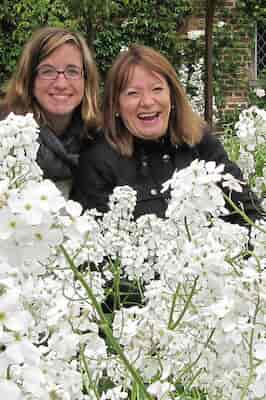 Katie and Valery having a laugh in the White Garden at Sissinghurst 2009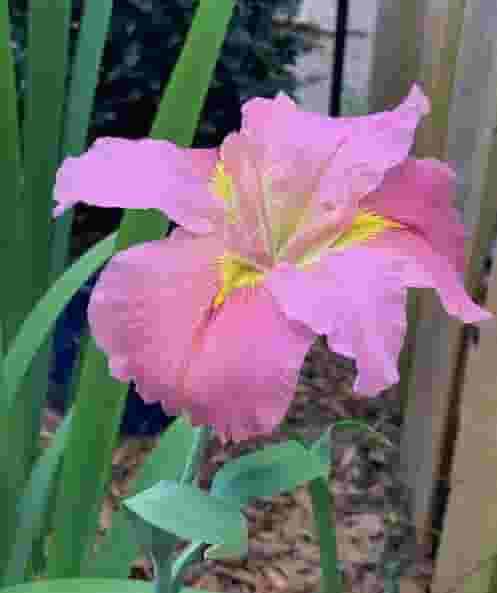 Katie's favorite Iris from our New Orleans garden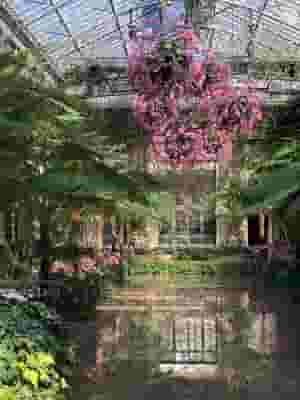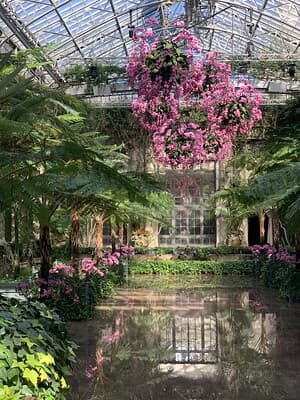 The beauty of Longwood on our Philly flower show tour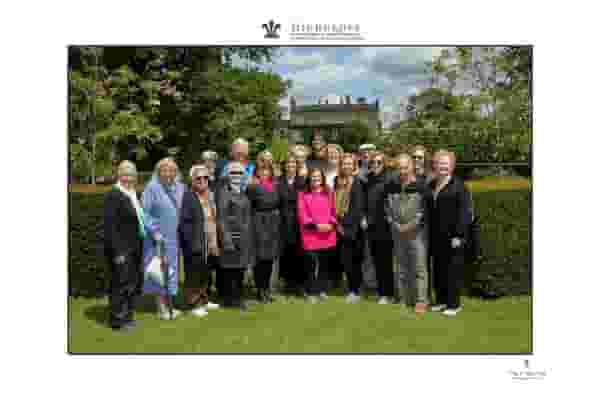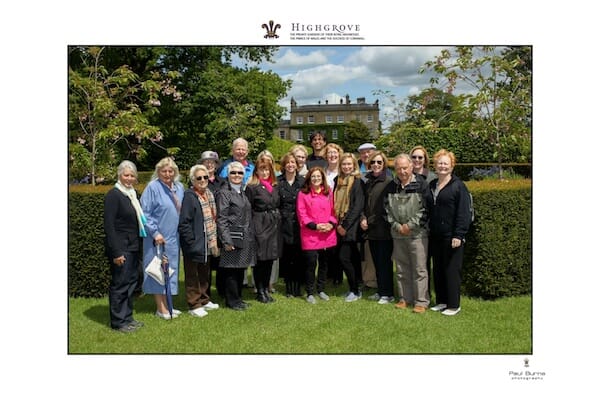 His Royal Highness Prince Charles's official photographer may ask you to strike a pose at Highgrove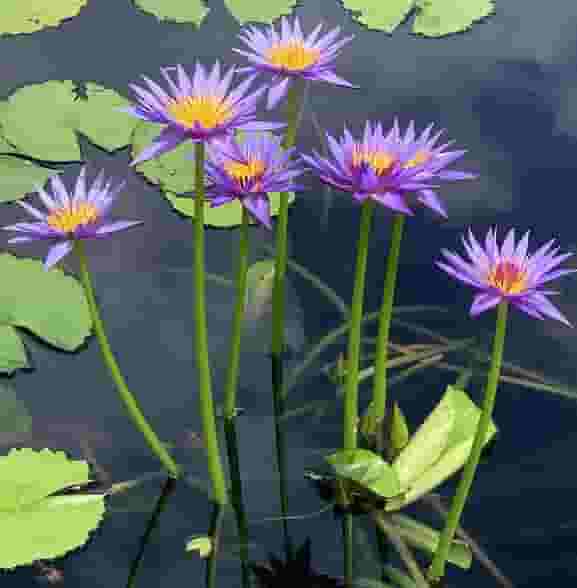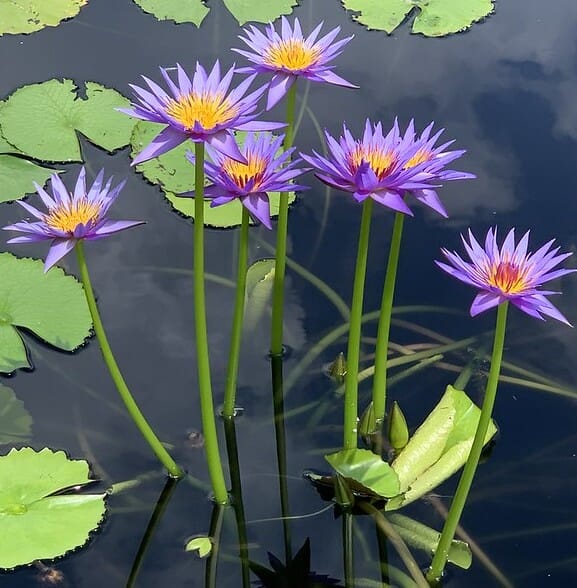 Look at the amazing color of these water lilies at the Botanical Garden in New Orleans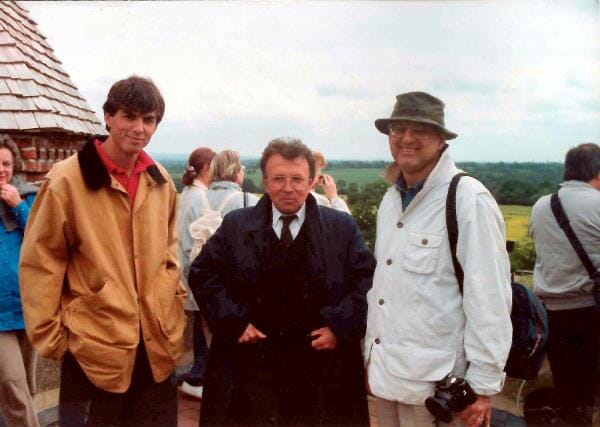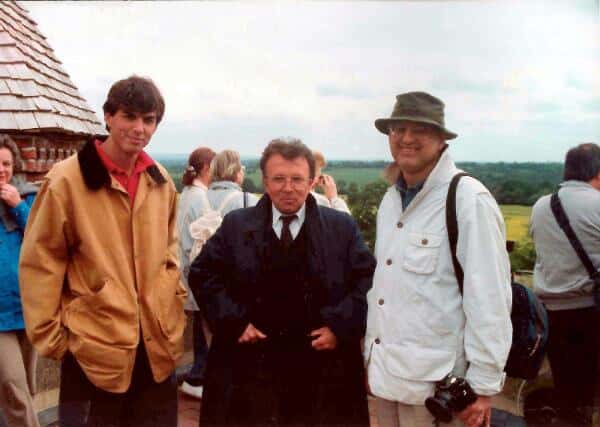 John Jr, a lovely coach driver, and John Sr at Great Dixter in 1994
---
Tour Highlights
Dublin Garden Getaway
A garden break with legendary names in Irish gardening offering unparalleled insight into the historical and cultural significance of gardening in Ireland. This is a very special travel experience you won't want to miss that includes private garden visits, a 5-star Luxury Hotel in Dublin's city center and private dining in an impeccably restored Georgian house.
Devon Gardens & Mysteries
Scenic coastal gardens galore plus Agatha Christie! Devon is known for its stunning beaches and dramatic coastlines but it also has some of the best gardens in the whole of the UK. From the tropical to the hidden, we'll visit a wide variety of very beautiful gardens including historic houses and some private gardens opening their gates just for us. We'll also explore several sites connected to the "Queen of Crime" including Greenway House which Christie called "the loveliest place in the world."
Garden Wonders of Wales
Set amongst glorious scenery that includes the mountains of Snowdonia, dramatic seascapes and ancient castles, North Wales is home to some of the most outstanding gardens anywhere. We'll Discover a wealth of garden wonders in Wales including the world-class plant collection at Plas Newydd, the historical masterpiece Penrhyn Castle and Gardens, the national icon Bodnant, the charming garden rooms of Plas Brondanw, a superb garden restoration at Plas Cadnant, flamboyant designs in the Italianate village of Portmeirion and the private garden gem Caerau just to name a few!
Spring Blooms in New Orleans
The late, great singer-songwriter Dr. John once wrote, "If you wanna do some livin' before you die, do it down in New Orleans." And, he might have added, try to do it in the springtime. Spring is the BEST season to visit New Orleans with trees blooming with candy-scented flowers, the best sightseeing weather and less crowds. This tour offers an intimate look at a New Orleans most never get to experience led by 2 local tour managers with years of garden travel expertise.
Chelsea Flower Show & English Garden Collection
Five Star garden tours for English garden lovers by garden lovers! Huron Tours has been exploring the beautiful English countryside and attending the Chelsea Flower Show with garden loving travelers for over 30 years.
Our Chelsea In Style Tour includes Chelsea Member's Day Tickets, Royal Horticultural Society Membership, Visits to English Gardens Kew and Wisley. We have fabulous London guides, a wonderful hotel, many included meals, and special included extras like a Theater performance, a private London city tour and much more.
The Oxford & Gardens of the Cotswolds tour is one of Huron's most beloved itineraries. Visits to Hampton Court Palace, Hidcote, Kiftsgate, HRH's Highgrove and Blenheim Palace. With the most historic hotel in Oxford as our home-base we'll explore the magical villages of this most special part of England.
Cambridge & the Gardens of Norfolk puts the Queen's Estate of Sandringham at center stage, but includes many smaller, private gardens and the most historic hotel in Cambridge.
Huron Tour's English Garden Extension was designed in order to experience the legendary gardens of Great Dixter and Sissinghurst in a more up close and personal way than most visitors. Our hotel accommodations include the historic Mermaid Inn in Rye. We'll also privately tour Pashley Manor plus see Anne Boleyn's celebrated childhood home of Hever Castle and Gardens.
Ask us about combining these tours for the ultimate way to experience the most spectacular gardens in England!
Visit our dedicated site at www.ChelseaFlowerShowTour.com for all the details!
Philadelphia Flower Show
Join our wonderful group of like-minded garden enthusiasts and Huron Tours on our visit to the "City of Brotherly Love" and the world's oldest and largest indoor flower show. We'll explore one of America's most important horticultural showplaces, Longwood Gardens, as well as world renowned Winterthur Museum as part of our day trip exploring the Brandywine Valley. We include an escorted Philadelphia city tour, the opportunity to enjoy a docuent lead tour of the famed Barnes Collection and experience the main event, the Philadelphia Flower Show in VIP Style with an early morning tour before the show opens to the public.
Summer Gardens in Scotland
From the vibrant capital of Edinburgh to the beauty of the Highlands, we'll tour grand castles and Royal estates, tranquil city gardens and smaller country hideaways including many that are normally inaccessible to the general public. First class accommodations and exclusive experiences only available to Huron Tours.
Glorious Gardens of the Pacific Northwest
The very best of Vancouver and Victoria, British Columbia featuring 12 award-winning garden visits (including some real hidden gems) including an exclusive event at Butchart Gardens just for Huron Tours. Ferry rides, harbour planes plus mountains, oceans, totem poles, horses, seals, whales, incredible views and much much more!
Autumn Gardens in the Italian Lakes
The gardens of the Italian Lakes are a favorite destination for garden lovers and the villas and estates around Lake Como and Lake Maggiore are admired throughout the world for their beauty and variety in a magnificent natural location.
This setting is a landscape of exceptional scenery. Lake Como is a deep lake hemmed in like a fjord by towering mountains. Lake Maggiore has the character of an inland sea, with ferries crossing to the famous island gardens for an afternoon in another world. This region has been an inspiration for a string of illustrious writers and composers, and a long line of distinguished visitors.
No trip to Italy would be complete without experiencing the famed gastronomy and we have several food and wine events planned that will be the icing on the cake of this spectacular garden tour.