Philadelphia Flower Show Tour

June 2021
Join our nice group of like-minded garden enthusiasts and Huron Tours on our 19th tour to the "City of Brotherly Love"
We'll have exclusive access to the world's oldest and largest indoor flower show. This is a great way to welcome spring and find some inspiration for your garden plantings! And we always have the best travelers!
While in Philadelphia we will take the opportunity to visit the Barnes Collection, explore one of America's most important horticultural showplaces Longwood Gardens, enjoy a private escorted Philadelphia city tour, and experience the main event, the famous Philadelphia Flower Show.
We also include a visit to the ever-popular and world renowned Winterthur Museum as part of our day exploring the Brandywine Valley. A brief itinerary of your tour follows.
---
Saturday, June TBD
Arrival in Philadelphia and time to explore before our included welcome dinner
Depart your city and arrive in Philadelphia early afternoon and make your way to the perfectly located 4 Star Notary Hotel, a new boutique property full of charm and history. This is the perfect opportunity to explore the near-by Reading Market, a fabulous indoor marketplace with all varieties of shops, wonderful food and restaurants.
Later, join your tour escorts and fellow travelers for a nice glass of wine and welcome dinner at a great restaurant steps from our hotel. (Dinner included.)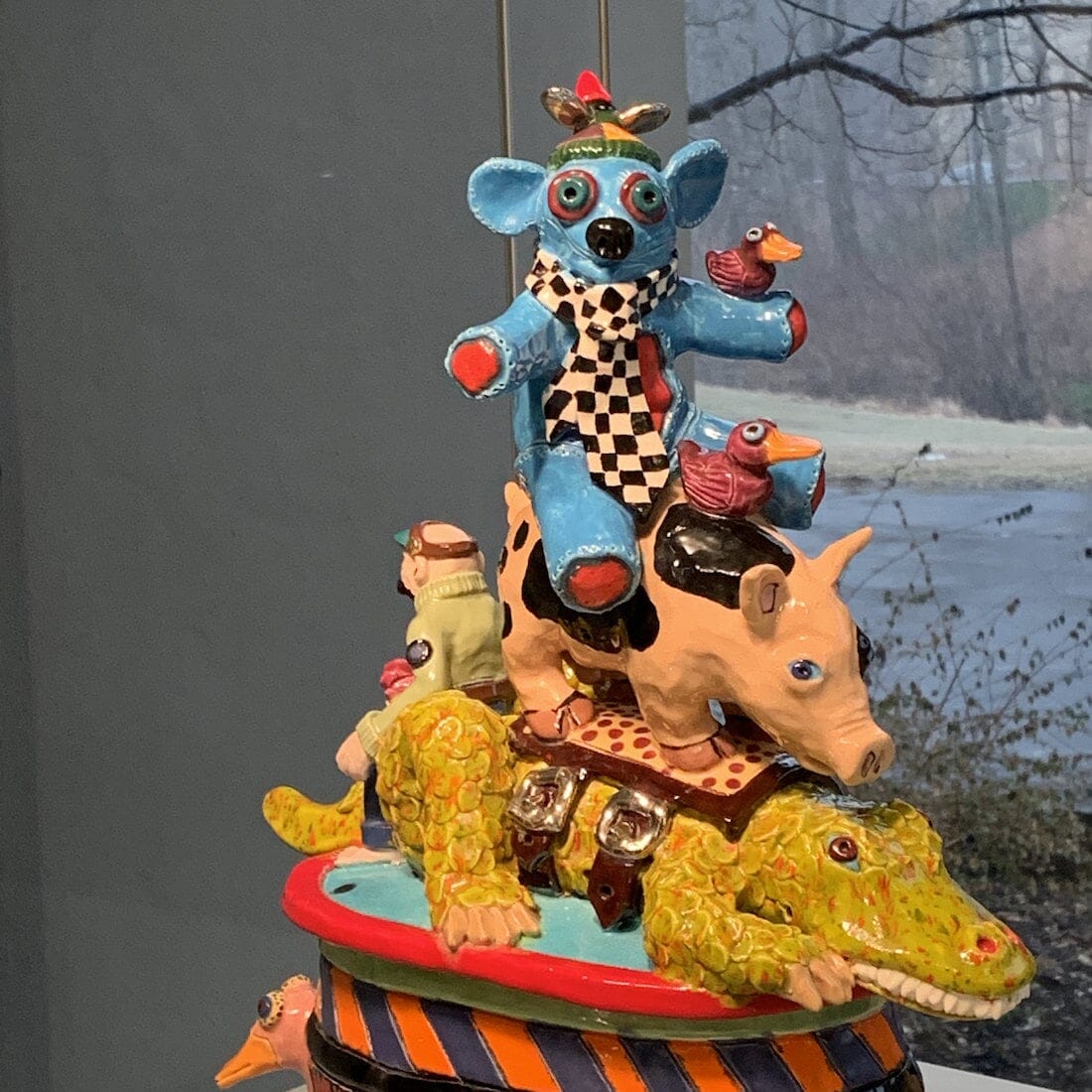 There is a lot to explore at Winterthur
Sunday, June TBD
Visit Brandywine Valley including Longwood Gardens and Winterthur Museum
Today we visit Delaware's Brandywine Valley, home of renowned museums made famous by the legacy of the du Ponts. Our private motorcoach's first stop will be the incredible and much-admired Longwood Gardens, once the private estate of Pierre S. du Pont and regarded as one of the world's greatest gardens. With more than four acres of breathtaking indoor conservatories, you will enjoy the seasonal floral displays and lush tropical plants that grow year-round.
Afterward, we'll visit Winterthur Museum and Gardens, once the home of Henry Francis du Pont. Today Winterthur is a nine-story building filled with more than 90,000 American decorative art objects. Our visit will include a guided tour of the house, a garden tram ride and entry to the galleries. You will also have plenty of time to browse the wonderful Winterthur Museum Stores.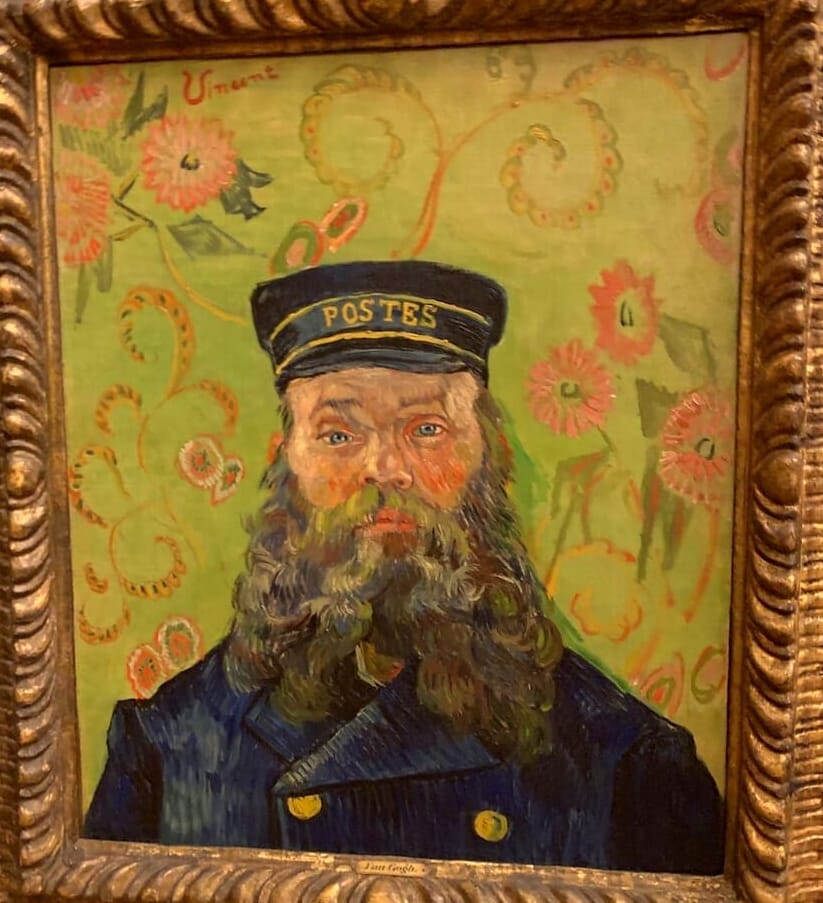 The Barnes Collection is so wonderful and filled with so many masterpieces (including this one by Vincent van Gogh)
Monday, June TBD
City Tour, Private Lunch, Docent Tour of Barnes Foundation
We begin the day with a leisurely and enjoyable private city tour of the historic and modern elements of Philadelphia. Enjoy stops at the Liberty Bell and Independence Hall, and if you feel up for it, take a quick run up the steps at the Art Museum (famous from the movie 'Rocky.') You will gain new appreciation for our founding fathers, and our Nation's history, as you explore Philadelphia's fascinating past through its streets of stunning and diverse architecture.
Following our city tour, we'll enjoy a nice lunch together before our private tour of the incredible Barnes Foundation.
The Economist called The Barnes Foundation "The greatest private collection of post-Impressionist and early modern art in America." This is a fabulous addition to our tour, and fits in beautifully with the gardening theme! The collection includes work by Gauguin, Degas, Matisse, Renoir, Cezanne, Lipchitz, van Gogh, and Goya, among others. Past Huron travelers who have visited the Barnes have been amazed and overjoyed by the their visits, as will you.
We'll transfer back to our hotel having a new appreciation for Philadelphia, for a leisurely night on your own. Please consult the well researched and personally compiled restaurant list included with your final tour documents for dining ideas. (Lunch included.)
Tuesday, June TBD
The Philadelphia Flower Show - You're a VIP
Just a short walk away is the Philadelphia Flower Show and Huron Tours includes the exclusive 'Flower Show V.I.P.' experience with your package. We'll be given an early morning guided tour of the Flower Show before it is open to the public (great time to take photos), a flower arranging demonstration by award winning floral designers, 10% off purchases at the Flower Show Shoppe and a free gift bag.
After our tour you will have the entire day to enjoy all that this well-respected show has to offer. You will quickly understand why this is America's premier flower event! Don't miss the fabulous market place with over 150 vendors. Foodies will love the International Wine and Spirits Garden and the International Dessert and Coffee Bar. The more studious gardeners will want to take advantage of the many lectures and workshops taking place throughout the day.
Just when you are ready for a break, meet us for our included Bloomin' Brunch! Hosted in a breathtaking garden setting and featuring a 3-course menu of salads, quiche entrée and fruit tart dessert." You'll enjoy some down time in which to reflect on the wonderful day so far, and to plan your next few hours at the show. (Brunch included.)
Wednesday, June TBD
Departure
Sadly, all great things come to an end! You'll depart Philadelphia for home with new friends and wonderful memories from another fabulous Huron Tours & Travel excursion. Or, extend your stay in Philadelphia and add additional hotel nights using our specially priced rates. Call for pricing and availability.
How to Book
A $50 per person deposit will hold your space. Please use the link above or below to access our secure online shopping cart. If you'd like to reserve over the phone, we'd be happy to talk to you and can be reached at either (504) 267-2057 or (800) 734-1192.