Glorious Gardens of the Pacific Northwest

August 11 - 18, 2022
Join Huron Tours as We Travel to the Garden Rich Region of the Pacific Northwest at the Perfect Time of Year!
From gardens galore to mountains, harbors, oceans, boats, totem poles, horses, seals, whales, incredible views and so much more!
Please read on for more details, then reserve your place on this glorious escape. Tour is limited to 20 Participants.
---
Thursday, August 11
Arrival transfer, rooftop dinner at Joe Fortes Seafood and Chophouse
Fly from your nearest gateway city and arrive in "the city of glass" set beside the sea and mountains, Vancouver, British Columbia. Upon arrival, your private driver will collect you at the airport and whisk you to our opulent hotel, The Wedgewood Hotel and Spa.
This evening we will celebrate the start of our Pacific Northwest travels by getting to know our garden loving travel companions over dinner on the rooftop patio at Joe Fortes Seafood & Chophouse. This legendary Vancouver restaurant is applauded for serving some of the city's freshest and best seafood. (Dinner included.)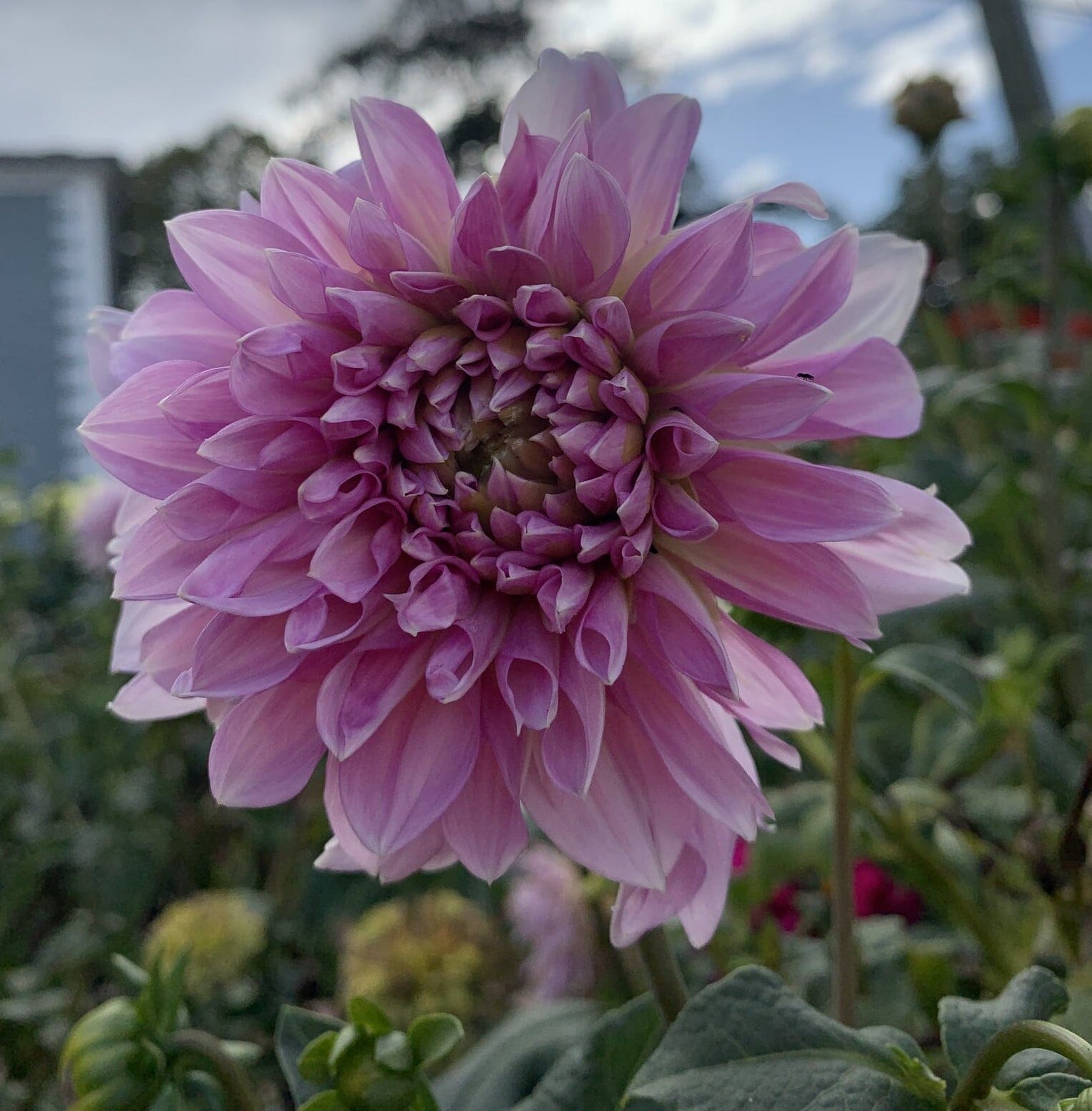 Summer blossoms
Friday, August 12
Vancouver city tour, lunch at Stanley Park Teahouse, Queen Elizabeth Park, Bloedel Conservatory
Today, we'll get to know Vancouver during a private tour of the city - and no tour of Vancouver would be complete without exploring legendary Stanley Park! Our local guide will tell us all about this urban oasis and its many features including stops to enjoy the wonderful rose and Shakespeare gardens. Lunch today is splendid private affair at The Teahouse Restaurant in Stanley Park.
Later this afternoon, we'll head to one of Vancouver's most famous horticultural jewels, Queen Elizabeth Park which is well-known for its stunning quarry gardens. While here, we'll also take some time to stroll through the unusual Bloedel Conservatory, home to 200 free-flying exotic birds and over 500 species and varieties of plants.
This evening is free for your own explorations. (Breakfast and lunch included.)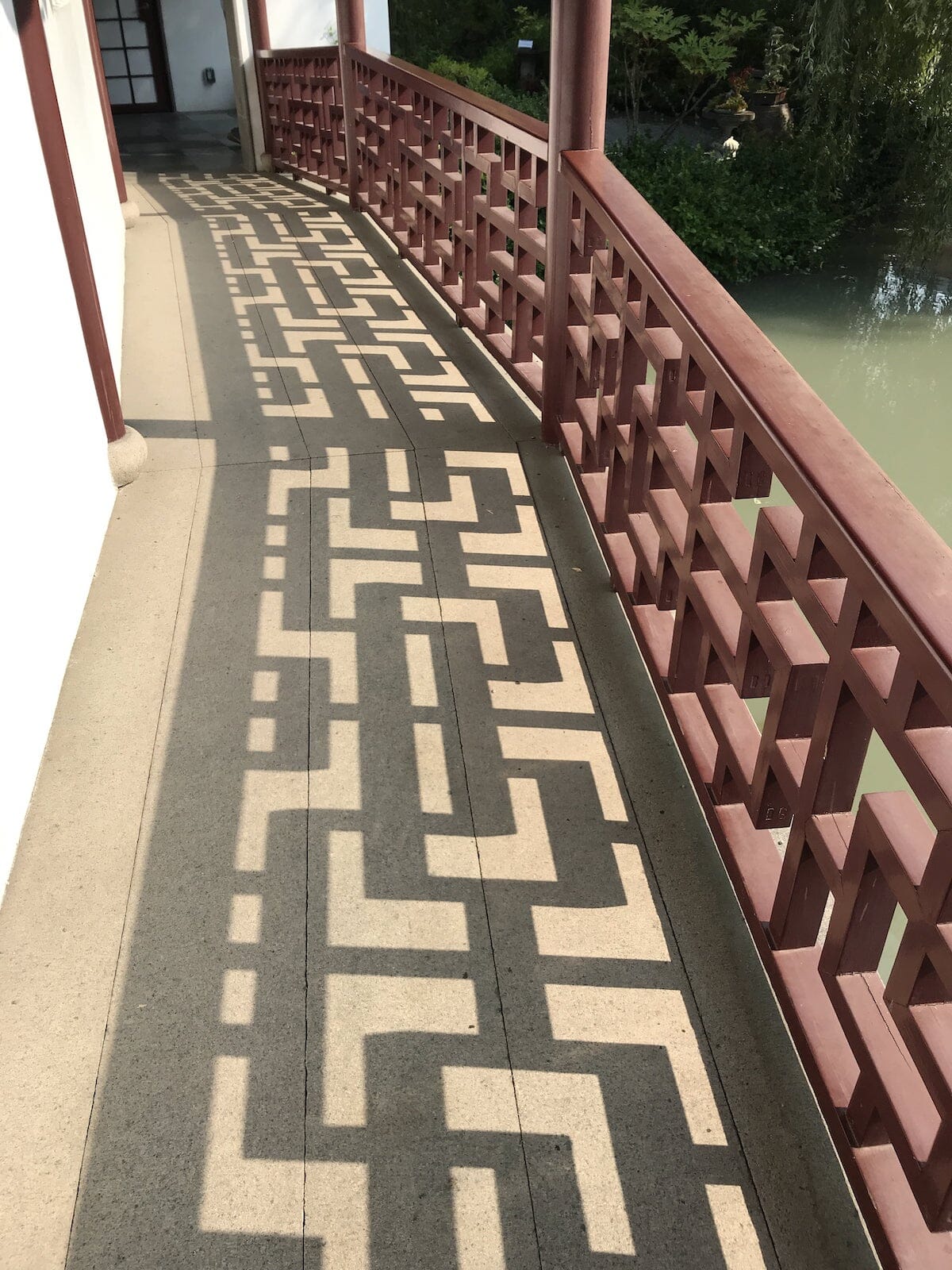 We will learn about the symbology of the Chinese garden
Saturday, August 13
Dr. Sun Yat-Sen Chinese Garden & VanDusen Botanical Garden
This morning after breakfast, we'll visit one of Huron's favorites with a private tour – the first full-sized classical Chinese garden outside of China. Dr. Sun Yat-Sen Classical Chinese Garden. Next, we will uncover Vancouver's "best kept secret", the VanDusen Botanical Garden. VanDusen is vast and varied, and is considered by many to be one of the greatest gardens in the Pacific Northwest. .
We'll end the day with a garden designed to calm your senses and help you to harmonize with mother nature. The excellent Nitobe Memorial Garden is modeled after urban gardens in Tokyo and is one of the most authentic Japanese gardens in North America. ​ (Breakfast included.)
Sunday, August 14
Seaplane flight to Victoria, Abkhazi Garden, Carriage Ride, Welcome reception
​Enjoy a relaxed morning and some free time before our scenic afternoon flight on Harbour Air to beautiful Victoria, British Colombia. Upon touching down in the Inner Harbour air-strip, we'll make a very special visit to "the garden that love built," Abkhazi Garden. This small-scale hidden neighborhood gem has a history very few gardens can top and it is always a favorite of our travelers to the Pacific Northwest.
Following Abkazi, we'll settle in to our home for the next 3 nights – The Hotel Grand Pacific, one of the finest hotels in Victoria. After checking-in, you'll get to know Victoria a bit better via horse-drawn carriage. Settle in for a charming overview of the Inner Harbour and surrounding neighborhoods and parks. After our tour we'll enjoy a lively welcome to Victoria Reception with a view back at our beautiful hotel. (Breakfast and reception included.)
Monday, August 15
Government House Gardens, Hatley House Gardens, Tea at The Empress Hotel
This a storybook day. After a wonderful breakfast at the hotel, we head into one of Victoria's loveliest neighborhoods to uncover the hidden gem of the well regarded Government House Gardens. We have another gorgeous garden estate to privately tour today and that is Hatley House Gardens. This Edwardian estate has a fascinating history, diversity, and 565 oceanfront acres with an amazing view of the majestic Olympic Mountains in the USA.
Just as you are beginning to feel a bit peckish, we'll complete our afternoon in high class, experiencing one of Victoria's great and decedent traditions, afternoon tea at the famed Empress Hotel. (Breakfast and tea included.)
Tuesday, August 16
Free day
A completely free day in Victoria to take your time and enjoy the day as you wish in this gorgeous city. (Breakfast included.)
Wednesday, August 17
The Butchart Gardens, Picnic Lunch, Ferry to Vancouver
The Butchart Gardens is one of the most highly visited gardens in the Pacific Northwest. We'll have plenty of time here to explore the many facets of Victoria's most popular tourist attraction and we'll arrive right as the gates open, beating the crowds. It is hard to believe any garden could live up to such high expectations, but believe us, Butchart does just that! To help you savor the incredible Butchart environment, Huron has arranged a private gourmet picnic as a special treat for your lunch today. Enjoy the lovely surroundings in style with this unique experience!
After lunch, we'll make the short journey to Swartz Bay to embark on British Columbia's favorite mode of transportation, the BC Ferries. We'll enjoy the scenic 90 minute sail from Swartz Bay to Tsawwassen, twisting our way through the Gulf Islands on our way back to Vancouver. To make things easy for departure tomorrow, we've arranged our accommodations tonight at the luxurious 5-Star Fairmont Vancouver Airport Hotel & Spa which is located directly above airport departures. (Breakfast and lunch included.)
Thursday, August 18
Departures
All good things must come to end and you'll head home today with memories of unforgettable gardens, once-in-a-lifetime experiences and life-long friendships. (Breakfast included.)
---
How to Book
Book with confidence! New booking deposits are only $1000 per person. Please use the link above or below to access our online shopping cart. If you'd like to reserve over the phone, we'd be happy to talk to you and can be reached at either (504) 267-2057 or (800) 734-1192.