Scotland Summer Garden Adventure

June 19 - 29, 2023
Join us as we travel in first class style to visit some of the best gardens in Scotland!
From the vibrant capital of Edinburgh to the beauty of the Highlands, we'll tour grand castles and Royal estates, tranquil city gardens and smaller country hideaways including many that are normally inaccessible to the public. You'll be inspired by Scotland's breathtaking scenery as we take in the clear air and profuse flowers that characterizes summer in this spectacular region.
We've been hard at work perfecting this itinerary to ensure that our travelers not only see the best gardens but also enjoy a quintessential Scottish experience. You'll find it all on this journey with castles, bagpipes, whiskey, tartan, highlands and lochs!
Our perfectly paced tour offers excellent value for your money, ease of travel, and exclusive experiences only possible with Huron Tours. You will appreciate the guidance and services of our knowledgeable guides and our many years of highly regarded garden-focused travel.
Please read on, and consider joining us on this very special garden getaway in 2023.
---
Monday, June 19
Edinburgh Arrival, The Palace of Holyrood House private after-hours tour and dinner*
Welcome to Scotland! Arrive in Edinburgh and meet your tour managers and Huron Tours' owners John and Katie Kosta and official Blue Badge Guide Valery who will be with you for the entirety of your tour. Rest easy with your HTT arranged private Edinburgh airport transfer to your perfectly-located Five-Star hotel, The Kimpton Charlotte Square Hotel.
With its prime position overlooking elegant Charlotte Square at the end of famed George Street, our hotel is perfectly located for shopping, strolling or sight-seeing. This historic property has been reinvented in mid-century modern style in seven converted Georgian town houses. The deeply comfortable bedrooms offer all the amenities you would expect from a luxury hotel. Daily breakfast, a popular 'Twilight Tea' and botanical themed cocktails are all served in 'The Garden', the conservatory restaurant. The Charlotte Square was awarded 'Hotel of the Year' at 2018's Scottish Hotel Awards so you know you're staying in exactly the right place!
Our welcome evening celebration is an event fit for royalty! The Palace of Holyrood House is the official residence of the British monarch in Scotland, Queen Elizabeth II. Holyrood has served as the principal residence of the Kings and Queens of Scots since the 16th century, and is a setting for state occasions and official entertainment. Tonight, the palace will host Huron with a very special private, after-hours tour including private time in the gift shop while sipping a glass of champagne and the main event - a private dinner just for us (visit subject to Royal Family's schedule). What a welcome!
*Subject to the Royal family visiting schedule (currently confirmed for 2023)
(Meals on flight, dinner included.)
---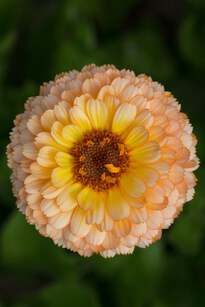 Summer blossoms
Tuesday, June 20
Panoramic Tour of Edinburgh, Dr. Neil's Garden, Edinburgh Castle
After enjoying the hotel's quintessential Scottish breakfast, we'll see Edinburgh's highlights on our private panoramic city tour and we'll visit what is known as Edinburgh's Secret Garden, Dr. Neil's Garden. Set beside a serene pond, this hidden gem features blooming plants, flowers and winding paths that are the result of the imagination, dedication and sheer hard work of Drs. Andrew and Nancy Neil.
Next, a must-do for any visitor to Edinburgh, we'll spend the remainder of the afternoon at Edinburgh Castle. A mighty fortress and the defender of the nation, the most famous of Scottish castles has dominated the skyline for centuries. Once the residence of Scottish monarchs and now a world-renowned museum, it stands 443 feet above sea level and overlooks the city of Edinburgh from a volcanic crag called Castle Rock. The oldest part, St Margaret's Chapel, dates from the 12th century; the Great Hall was erected by James IV around 1510; the Half Moon Battery by the Regent Morton in the late 16th century; and the Scottish National War Memorial after the First World War. The castle houses the Crown Jewels of Scotland, the Stone of Destiny, the famous 15th century gun Mons Meg, the One o' Clock Gun and the National War Museum of Scotland. Edinburgh castle is simply magnificent!
Dinner this evening is on your own so be sure to consult our well researched list of restaurant recommendations included with your final tour documents.
---
Wednesday, June 21
Royal Botanic Garden Edinburgh, Shepard House, breakfast and dinner included
This morning we'll visit the Royal Botanic Garden Edinburgh, affectionately known as "The Botanics." Our private guide will share insights into this 350-year-old institution and its mission "to explore, conserve and explain the world of plants for a better future." This 70 acre garden is a landscape of tranquil beauty and after our tour you'll be free to wander the many outdoor plant collections. Be sure to leave time to view the art on display at Inverleith House, the 18th century mansion on the grounds.
Our next stop is a small private garden that sparkles with personality. Lord and Lady Fraser live at Shepherd House in the picturesque village of Inveresk just outside Edinburgh where together over the last sixty years they have designed their masterpiece. This is a constantly evolving artist's garden that never stands still and offers lots of surprises. At its heart are the plants filling every border, spilling over arches and lining paths, an inspiration for Ann, an accomplished botanical artist. This one-acre garden is organized around a central axis and features a shallow water channel called a rill spanned by romantic rose-covered arches, two potagers, finely detailed parterres, fanciful topiaries, espaliered fruit trees, and so much more.
This evening join your fellow travelers in the hotel's private dining room for a lovely multi-course dinner with wine.
(Breakfast, dinner included.)
---
Thursday, June 22
Kailzie Gardens, Peebles village visit, Portmore House Gardens
We begin today at Kailzie Gardens. Sitting at the heart of the Tweed Valley and occupying a beautiful position on the River Tweed, this glorious botanical garden covers around 17 acres and is surrounded by magnificent hills. At its heart lies the stunning walled garden, including one of the finest plantings of specimen trees in Scotland of many unusual shrubs, laburnum arches, an enchanting rose garden and spectacular herbaceous borders. Kailzie also boasts one of the finest existing Mackenzie & Moncur glasshouses - this one filled with fuchsias, pelargoniums and exotics. The garden restaurant alone is worth the visit and a perfect place for lunch.
Next, we'll visit the charming village of Peebles, nestled into the west corner of the Scottish Borders, for some free time. Peebles is a pretty little place that was named a 'Royal Burgh' in 1152 by King David I of Scotland. Widely recognized as an arts destination, many visitors make the trip here to enjoy the wide range of local contemporary and traditional art. You have free time to stroll along timeless High Street, meander in and about the alleyways and medieval closes or enjoy stunning walks along the River Tweed.
Our final stop today is the astounding private Portmore House Gardens. Set at 800 feet in the wonderful Peeblesshire countryside, these old Victorian gardens have been recreated by the current owners Mr and Mrs David Reid over the past 30 years. The gardens surrounding the David Bryce-designed mansion house contain mature trees and offer fine views. The large walled garden with box-edged herbaceous borders is planted in stunning color harmonies. The Victorian glasshouses contain fruit trees, roses, geraniums, pelargoniums, a wide variety of tender plants, and fuchsias galore! There is also an Italianate grotto and water garden with shrubs and meconopsis.
Visiting Portmore with Huron also means a private tour of the gardens led by the Reids followed by a lovely tea in the house. We told you this garden tour was special!
We return to Edinburgh this evening and you are free for your own explorations.
(Breakfast and tea included.)
---
Friday, June 23
Free Day in Edinburgh, dinner aboard the Royal Yacht Britannia
After all of the excitement of the past few days you will want a free day to relax or to explore Edinburgh. You can delve into the narrow alleys of medieval Old Town with wonderful shopping and vast dining opportunities or perhaps pay a visit to St. Giles' Cathedral or the National Museum of Scotland. There is so much to see and do right outside your door and inside as well...fancy a spa day at our hotel?
Tonight is a once-in-a-lifetime event aboard one of the most luxurious venues in the world: A private evening aboard The Royal Yacht Britannia! A Royal residence for over 40 years, the royal yacht sailed over 1,000,000 nautical miles on 968 state visits with the Royal Family where they entertained Kings and Queens, Prime Ministers and Presidents. Berthed in Edinburgh's historic port of Leith, our evening begins with a behind-the-ropes private tour for an insight into the history and legacy of Her Majesty's former Yacht ending in the Drawing Room where we'll gather for a glass or two of chilled champagne and a selection of irresistible canapés. We'll then be invited into the State Dining Room, where world leaders and celebrities from Frank Sinatra and Ursula Andress to several U.S. Presidents were entertained. From gleaming silver cutlery and personalized menus bearing Britannia's crest, our dinner this evening will be a stunning affair. A truly unforgettable event and just one of the special perks of travel with Huron Tours!
---
Saturday, June 24
Train to Inverness, private garden visit, Welcome Dinner at the Kingsmill
Scotland is a land of many different landscapes, with a great variety of nature, architecture and tradition. One of the best ways to view all of this grandeur is to travel by train, where each curve in the track offers up a new and often spectacular scene.
After breakfast this morning we'll depart from Edinburgh's Waverley Station and head north to where the woodlands begin to get steeper and more rugged. Once beyond Perth, the train soon enters the Highlands, and mountains begin to appear. Expect to see deer, mountain hare, steep gorges and thundering waterfalls as the train traverses further North until we arrive at our ultimate destination, Inverness, the capital of the Highlands and our home for the next four nights.
On arrival into Inverness, we'll visit a private coastal garden with incredible views over the Moray Firth.
After our garden visit we'll check into the much-loved, Four-Star Kingsmill Hotel set within 4 acres of beautifully manicured grounds tucked away less than a mile from the city center of Inverness. A luxurious hotel that understands the true meaning of service with passion, The Kingsmill impeccably blends historic tradition, contemporary design and comfortable accommodation. Originally built in 1785 and extensively renovated, the hotel offers beautiful rooms, a relaxing spa, whiskey bar and your choice of wonderful restaurants. The ideal Highlands retreat.
This evening we'll privately dine together in the Kingsmill's lovely Adams dining room for a multi-course welcome dinner with wine featuring an exquisite menu of locally sourced, sensational dishes. Renowned Scottish Poet Robert Burns enjoyed dinner here in the late 18th century, so you know you are in good company. His letter of thanks is still proudly on display in hotel reception!
(Breakfast included, dinner included.)
---
Sunday, June 25
Inverewe Garden, Dundonnell House, Whiskey Tasting
Today we begin at Inverewe Garden, one of the UK's best and most-loved botanical gardens. Created in 1862 by Osgood Mackenzie and now the property of the National Trust for Scotland, the garden covers some 49 acres and is world renowned for the breadth of its collection of trees, plants and flowers. In a delightful setting on the edge of Loch Ewe this beautiful garden is a splendid example of quasi tropical abundance where rare species thrive in a heritage setting as the effects of the Gulf Stream meet the Highlands. As well as the garden, the wider estate offers plenty to see and is home to Scotland's 'Big 5' species: red squirrels, red deer, otters, seals and golden eagles. Take time to enjoy lunch in the garden's lovely cafe which has won the 'Taste of Scotland award' and serves a wide variety of homemade soups, sandwiches and cakes. Inverewe is arguably the most beautiful garden in Scotland, and if there was only one Scottish garden that we were going to visit, this would be it...lucky for us we have many others on the itinerary!
Our next garden visit comes by way of a personal referral and private invitation.
World-famous lyricist Tim Rice (Joseph and the Amazing Technicolor Dreamcoat, Jesus Christ Superstar, Evita) and his wife Lady Jane Rice set about reviving the walled garden at Dundonnell House when the family first purchased the estate. As you can imagine, the garden at Dundonnell is not usually open to the public so we are so lucky to have this opportunity. Being in the garden tour business for over 30 years sure has its privileges!
Will Soos, with ten years' experience as the head gardener at nearby Inverewe Gardens, was persuaded to come to Dundonnell by Lady Jane and will lead our private tour. The garden features several unique water sculptures, early summer roses, a recently restored historic Victorian glass house, riverside walk, arboretum - all in the valley below the peaks of An Teallach. Katie's favorite features are the champion Yew and Holly trees.
A trip to the Scottish Highlands would not be complete without a private whiskey tasting. On our return to Inverness, the Kingsmill's highly trained Whiskey Bar staff will transport us around Scotland with a tutored nosing and tasting of 6 different whiskeys.
Dinner this evening is on your own. Perhaps you want to stay in and dine at the hotel's excellent restaurant or for a lighter meal have dinner in the lounge. We've also included a nice Inverness restaurant recommendations list in the final tour packet.
(Breakfast included, all you can drink whiskey)
---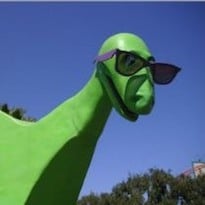 Keep a sharp eye on the water
Monday, June 26
Loch Ness Cruise, Urquhart Castle, Cawdor Castle and Dinner
This morning after breakfast we'll cruise the mysterious waters of Loch Ness, enjoying fascinating facts and legends as we sail. During our voyage you'll also hop ashore for a visit to explore the historic ruins of Urquhart Castle and its turbulent past - serving a role in the 14th century Wars of Scottish Independence. Be sure to keep your eye out for a potential Nessie spotting as you cruise - the legendary monster is said to take refuge in the depths of the Loch.
We'll enjoy a bit of free time in the afternoon before we depart for a special evening together visiting yet another magnificent Scottish Castle!
Cawdor Castle dates from 1370 and was built as a private fortress by the Thanes of Cawdor, a family made famous by Shakespeare's play "MacBeth". Most Scottish Castles are now unoccupied or run by Trusts but the Cawdor family still owns the property and occupies it in the winter. It is an extremely well-presented castle and offers 11 rooms to visit. Its sumptuous interiors include the impressive Drawing Room adorned with portraits, the Tapestry Bedroom with precious wall hangings, the Dining Room with a magnificent stone fireplace and the Old Kitchen which retains a 19th century range and an array of antique cooking implements.
The castle's carefully manicured grounds encompass three beautiful gardens: the walled garden, flower garden and wild garden. Cawdor also boasts its own unique tale relevant to our garden interests. According to legend, the castle is built around a thorn tree, which has since been identified as a holly dating from 1372! Because you are traveling with Huron, we will enjoy a private tour from the head gardener to better appreciate the history and plantings.
The castle also has a gift shop, a bookshop and a wool shop all of which you will have time to explore.
Dinner this evening is at nearby family-run Cawdor Tavern. This traditional oak-paneled pub was originally a joiner's workshop for the nearby Estate and features Jacobean chandeliers, an open fire and serves Modern Scottish food.
(Breakfast and dinner included)
---
Tuesday, June 27
Balmoral Castle
Today is a royally special day out! Balmoral Castle has been the Scottish home of the Royal Family since it was purchased for Queen Victoria by Prince Albert in 1852. It is one of only two personal and private residences owned by The Royal Family. The other is Sandringham which we privately visit as part of our Cambridge & the Gardens of Norfolk tour. We will enjoy a full day at Balmoral visiting the grounds, gardens, gift shop and cafe where we'll have some tea and cake on arrival.
We'll have the opportunity to visit the exhibitions and to see the Castle ballroom, the largest room in Balmoral and the venue for the annual 'Ghillies Ball' held every year since Queen Victoria's reign.
The highlight for Huron Tours will no doubt be the private tour of Balmoral's Gardens. We'll stroll the formal gardens, covering some three acres containing a range of Victorian glasshouses and a gorgeous conservatory which displays a wide array of flowering plants.
The gardens were started under the supervision of Prince Albert and have been expanded and improved by successive members of the Royal Family. Between 1923 and 1925 Queen Mary devised the charming flower garden, with a semi circular wall of rocks surrounding a fountain. The gates to this garden bear the monograms GR and MR. When Queen Elizabeth and Prince Philip took over the estate, the Duke of Edinburgh took a keen interest in the gardens. He created a large vegetable garden next to Queen Mary's garden, started a plantation of oak, built a flowered paved walkway, and created a water garden. We are still talking about our special day spent at Balmoral last year.
This evening is free back in Inverness. Perhaps a nice stroll into town for dinner overlooking the River Ness?
---
Wednesday, June 28
Drummond Castle, Return to Edinburgh
We'll say goodbye to Inverness this morning and head to the lavish elegance of Drummond Castle. Around 1490 John, the 1st Lord Drummond, began building a castle on a rocky hill south of Crieff. Drummond now consists of the 15th-century tower of five storys and a garret, a lower 17th-century extension, and a late 18th-century mansion. We'll enter the castle forecourt and pass through the iron-barred gateway to the inner courtyard, and on to the top of the terrace. The view from this point is one of the most glorious vistas in all of Britain. It is simply breathtaking!
Rightly considered one of the finest surviving examples of the formal late Renaissance style in Europe, the gardens here were laid out around the 1630s. The terraced gardens of Drummond spill down and fan out in a state of regal order, as meticulously sculpted shrubs and trees vie for attention with precisely groomed, fabulously flowering planting beds. If you ever wondered what it is like to garden with the Scottish upper crust, Drummond Castle is your answer.
This final visit of our Scottish Gardens tour will be extra memorable as we will be treated to a private tour of these extraordinary gardens by the head gardener and in another "just for Huron" exclusive we have been granted the extraordinary privilege of touring the castle which is not usually open to visitors. We will end our afternoon with lunch together on the castle's stunning grounds.
After our most special afternoon we make our way to the Dakota Edinburgh Hotel, named after the 1930s Dakota airplane. The Dakota offers luxurious style, impeccable service and award-winning dining and is just 10 minutes from the airport. This evening we'll toast our travels with a private reception.
(Breakfast, lunch and reception included)
---
Thursday, June 29
Departures
All good things come to an end, but Huron Tours' garden loving travelers leave with new friendships, wonderful memories to last a lifetime and endless garden inspiration to carry home with them! Our private car service will pick you up in the hotel lobby for your return flights.
---
How to Book
A $1,000 per person deposit will hold your space. Please use the link above or below to access our online shopping cart. If you'd like to reserve over the phone, we'd be happy to talk to you and can be reached at either (504) 267-2057 or (800) 734-1192.